Live Online TEFL
Course Content:
120 hours TEFL/TESOL course with Specialization in teaching Young Learners/Adults
Fees:
Rs. 35, 000/- (inclusive of GST)
Eligibility
English Communication & writing
Trainer:
Experienced Trainer certified by TESOL Canada
Certification:
Grab the opportunity to get additionally certified by prestigious international institutions ! Call us to know more about eligibility.



ACT is accredited by Accreditation Service for International Schools, Colleges and Universities (ASIC)
Education Quality Accreditation Commission (EQAC) has accredited Asian College of Teachers (ACT) having met all its standards
Get Microsoft certified by pursuing Microsoft Certified Educator Program
Apply for TESOL Canada Board Exam. We are also India's only Institute to be awarded by the world's largest TESOL awarding body TESOL Canada.
ACT TEFL/TESOL courses are certified by the prestigious CPD Certification Service UK .
Receive Cambridge certification after taking Cambridge TKT Exam

Dates:
Saturday Classes : 15th July - 14th October 2023
Duration : 3 months

Weekday Classes:20th June - 4th August 2023
Duration : 1and ½ - 2 months
Application:
Online Application
Registration:
Rolling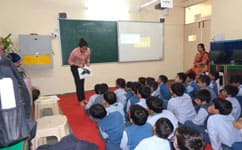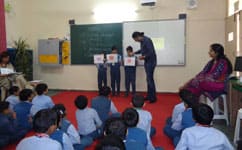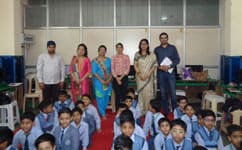 Certification Details
Grab the opportunity to get additionally certified by prestigious international institutions ! Call us to know more about eligibility.
ACT TEFL courses are accredited by the world's largest TESOL accreditation body TESOL Canada & TESOL USA
ACT has been accredited by Accreditation Service for International Schools, Colleges and Universities (ASIC), a member of British Quality Foundation
Education Quality Accreditation Commission (EQAC) has also accredited Asian College of Teachers (ACT) having met all its standards
Our TEFL Students can appear for TESOL Canada Board Exam and after successful completion can receive TESOL Canada Certification which can be Notarized, Apostle, and Attested by Embassy of India in Ottawa or Washington.
TESOL Canada Certificate can be signed and sealed by UAE Embassy in USA or Canada and the Canada - Ministry of Foreign Affairs and USA - Department of Foreign Affairs recognises this certificate
TESOL Canada is internationally recognized by Canadian Second Language Teachers Association CLTA, United States Distance Learning Association USDLA, TESOL USA, TESOL Quebec, Chartered College of Teachers U.K, Association of Accrediting Agencies of Canada AAAC, International Council for Open & Distance Education ICDE, International TEFL Association IATEFL, Ministry of Canadian Heritage & Culture – Language Portal of Canada, Ministry of Employment, Canada – Emploi Quebec # 0059212.
ACT, in collaboration with Microsoft, introduces Microsoft Certified Educator (MCE) program which is a professional development program that aims to connect the gap between technology skills and innovative teaching among the 21st century teaching fraternity.
Students successfully completing TESOL Course can further opt for Master of Arts in Education with TESOL offered by ACT in academic collaboration with European International University (EIU Paris)
ACT is now associated with Cambridge and has become the authorised centre for conducting Cambridge TKT Exam all over India. To be eligible for Cambridge TKT Certification all TEFL candidates need to appear for one module of TKT Exam
Students may choose from Cambridge modules 1-3 consist of the test of knowledge about the principles and practice of English language teaching or Specialist modules - TKT CLIL and TKT YL comprise of an introduction to specialist areas of English language teaching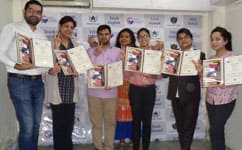 TEFL Delhi
| | |
| --- | --- |
| Course Length: | 3 weeks full time (in-class) |
| Fees: | Rs.40, 000/- (18% GST as applicable) |
| Accommodation: | Assisted for outstation trainees |
| Eligibility | English communication & writing skills |
| Trainer: | Experienced Trainer certified by TESOL Canada |
| Batch Size: | Up to 15 |
Certification:
All our successful TEFL students will receive certification from Asian College of Teachers (ACT). Students can avail additional certificates from TESOL Canada, Canada's largest recognized online TESOL center and the Only Official Center to provide standards and accreditation to Teachers of English.
TEFL in class dates:
7th August - 25th August 2023
Application:
Online Application
Registration:
Rolling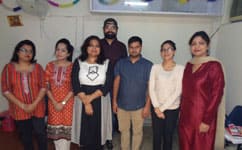 What will you learn?
TEFL in Delhi is a 120 hours full time classroom course covered in 3 weeks
Trainees acquire practical teaching skills and thorough understanding of TEFL methods
Course starts from the basics of the English language teaching like grammar and phonetics
In-depth course content covering foreign language awareness and lesson planning
Trainees develop classroom management skills
Tips to prepare your TEFL classes through Teaching Practice sessions
TEFL Online
*BETT - Business English Teachers Training
*YLTT - Young Learners Teachers Training
*TTT - Train the Trainer
Other Courses
Virtual Online Teaching (VOLT) Programs :
Duration varies between 2 - 3 months
Course Fee: 8,500 INR - 12,000 INR
Internationally Accredited Certificate
Virtual Online Teaching (VOLT) is an online program aimed towards teachers belonging from any specialization area looking to become a smart tech-savvy teacher and master the art of virtual teaching. We have developed VOLT after careful planning and researching, for aspiring as well as on-the-job teachers, planning to step into the world of virtual teaching. Candidates will be equipped with the skills to navigate the internet and the nitty-gritty of conducting a virtual classroom mediated by a screen and microphone at the end of the course.
Counselling Courses for Teachers :
Duration: Between 6 - 12 months
Course Fee: 25,000 INR - 45,000 INR
Internationally Accredited Certificate
Counselling is an integral part of today's learner support system therefore, it is imperative for teachers to have knowledge and training in counselling. Our Counselling Courses are a range of especially designed professional courses for both aspiring and working teachers. Teachers who are looking to reach greater heights and aspiring teachers looking to start their careers must pursue the course. The online courses can be pursued by principals, vice-principals, teachers-in-charge, school counsellors etc. who will hugely benefit from them.