Helpful Ways To Deal When You Are Rejected For A TEFL Job
7th July 2022
Not everyone in this world is optimistic and sporting enough to handle an employment denial letter. Job rejection can be heavily demotivating if the streak continues for a long time. If you're a teacher and planning for teaching English abroad in any reputed academic institution, having a Bachelor of Education in TESOL (an international degree course) is of utmost importance.
There are plenty of future opportunities that will encourage you to apply as a TEFL teaching job candidate. However, there is no guarantee that your TEFL job application will be accepted every time. Handling a TEFL job rejection sometimes becomes tough for applicants when it becomes a continuous phenomenon.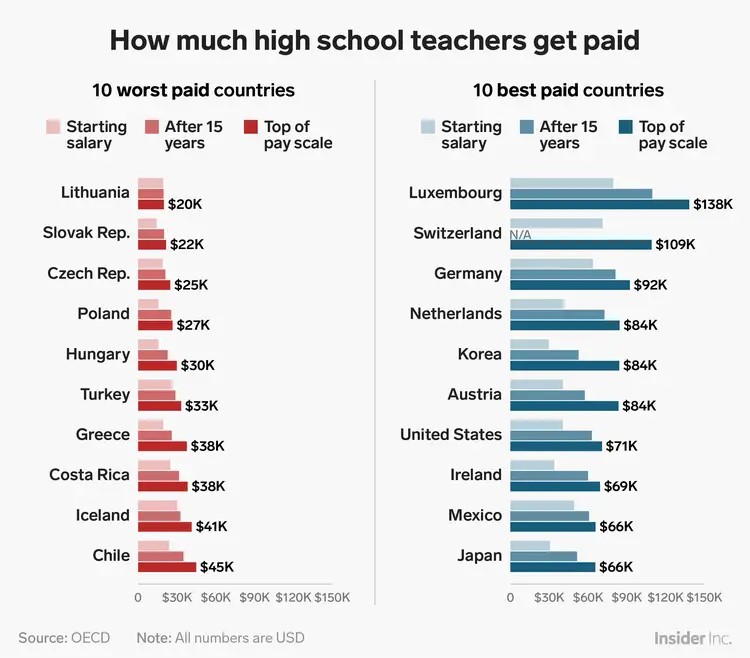 So what is the prime reason behind rejecting TEFL teachers?
We all admit that seeking advancement in our career or appearing for any interview can be nail-biting because the result is absolutely unpredictable. Given the pandemic situation, many international borders are not allowing the entry of foreign English teachers. However, there are many financial aspects from the hiring managers' end and also the candidate's end.
Post covid-19, the economical status of multiple countries is devastated and recovery is still in process. As a matter of fact, these countries are hiring TEFL teachers who are native residents and some are not hiring at all. Consequently, TEFL-certified teachers who are applying for jobs in such countries are getting rejected. The hiring process and selection process are still messed up.
Peace out! We're going to let you know how to accept a job rejection.
No matter how much strong-minded you are, handling rejections constantly will make you feel sandwiched between the devil and the deep blue sea. First thing first, remember that you're not the only one in this process. There are millions of TEFL teachers who are getting rejected every day due to various reasons.
This is frustrating and this scenario definitely stinks! At certain points, you might now feel motivated enough to apply for new jobs or you might give up reskilling and upskilling yourself. That is even worse! When you're being turned down for a job multiple times, remember that there is definitely a reason for the shape of a hairline that your naked eyes are failing to capture.
Whenever a hiring manager is e-mailing a candidate rejection letter, the prime reasons behind the rejection are not being revealed. We would suggest you stop assuming the causes and be upfront. Express your gratitude for receiving the e-mail or letter and politely ask for their feedback.
Every job position has specific requirements but you must remember that there is always some x-factor that hiring managers look up to. There is no guarantee that they'll provide you feedback but every ethical professional institution helps candidates with constructive criticism that will be beneficial for the latter.
The way you're going for a job search often determines the probability of your selection. There are several parameters for selecting a candidate. Reading the job description, roles, requirements, qualifications, and location matter a lot because often the percentage of acceptance or rejection lies over there. It is not only about being underqualified but overqualified TEFL teachers are also being rejected.
Let's say, an ESL job portal is posting a vacancy for a private tutor having zero work experience and only a certificate in TEFL/TESOL. If you're having a bit of ESL teaching experience, with a diploma or PG Diploma in TEFL certification, you're bound to get rejected because you're overqualified as compared to the requirement. So while applying, read every sentence very carefully so that the chances of rejection are less.
Your job application is just like the icing on the cake and you're pretty aware of the fact that there are many people in this world that prefers the icing more than the fillers. Your resume is just that icing that creates a particular impression. Your resume should be extremely eye-catching highlighting all your skills and achievements. Having typos, SMS language, and an informal tone on your resume are big turn-offs for recruiters. Slay your resume and check this cool resume format now!
Calm down!
We know how much mental strength is required to handle job rejection. With these tips, we believe that you'll be able to gather yourself and aim for the bull's eye again! If you're dreaming to teach English abroad ardently as a TEFL teacher, do not give up! Failures are stepping stones to success and a TEFL job rejection, at no cost, does not define your entire career. With a Bachelor of education in TESOL and these benevolent tips, march forward and hit the core! You'll taste success soon!
For more information about a B.Ed in TESOL, call 1800-212-6400.
---