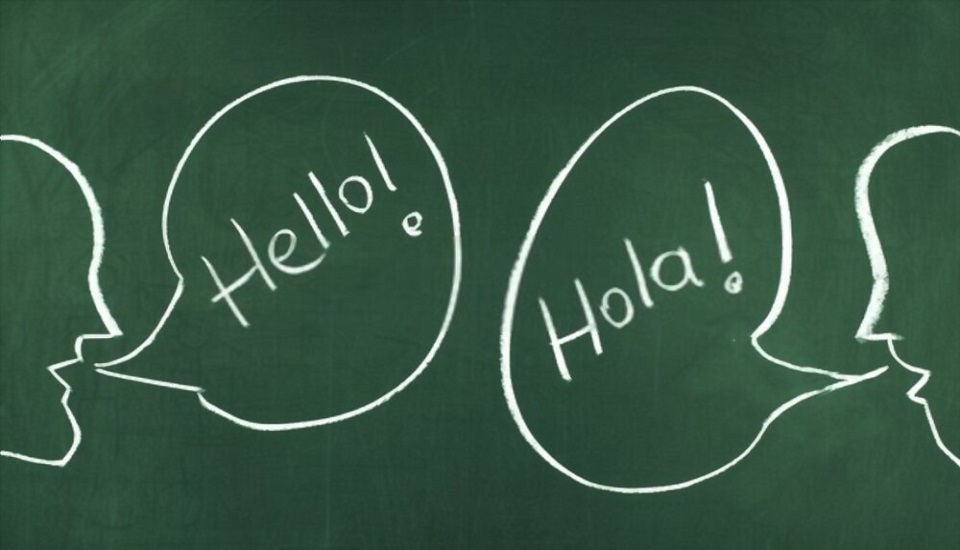 Why Is A Rewarding Career As A Bilingual ESL Teacher Booming?
19th July 2022
A question often pops up in the mind of people what is the meaning of bilingual. Well, a bilingual person is someone who knows two different languages. A bilingual classroom is one where the native language of learners is different than the language they're learning. Aspiring teachers who want to become ESL (English as a second language) educators should understand the value of being bilingual teachers.
What is the significance of a bilingual teacher?
TEFL courses that are accredited by international bodies of repute will give you thousands of opportunities to teach English to ELLs (English language learners). However, having the knowledge of dual languages will rank you higher than other teachers. It doesn't cost a fortune to become a bilingual teacher but once you have transitional bilingual education along with a TEFL/TESOL certification, you're going to be a fabulous ESL teacher.
If you can understand the native language of your ELLs, you can cater to their academic needs more. Language skills are considered to be one of the most essential credibilities of an ESL teacher. An English classroom has different types of students where the proficiency of English is not homogenous. Being a bilingual teacher you can help students who have transferred from an education system in another country.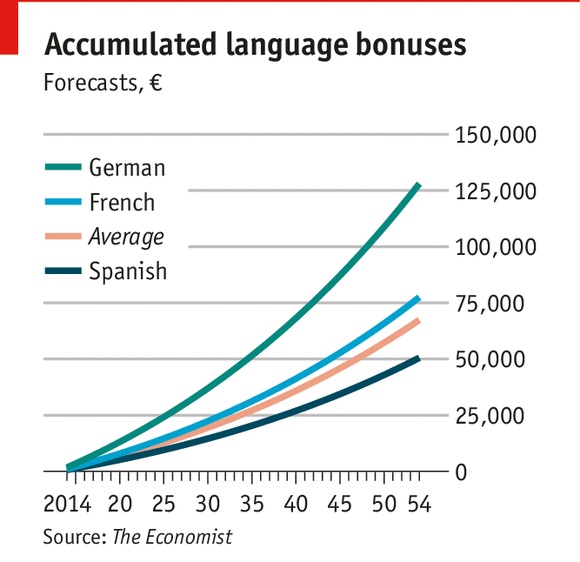 (Credit: stoodnt.com)
Besides, a good relationship and bonding will be established between you as an EFL teacher and your students. A healthy learning environment will prevail and this will help ELLs to participate in classroom activities actively.
Steps to become a bilingual teacher:
This is definitely not rocket science and teachers can easily get along with it pretty conveniently. There are certain steps to becoming a bilingual teacher and an ESL teacher at the same time.
Earn a TEFL certification in teaching English as a Second Language
Earn a student teaching internship certificate in an ESL or bilingual classroom setting.
Appear for your state's required exams for teacher certification.
Apply for your teaching license.
Start applying for open bilingual teacher jobs
Apart from these, if you have a Bachelor's degree or have attended any bilingual education program or a dual language program the scope of getting a lucrative ESL job is quite high.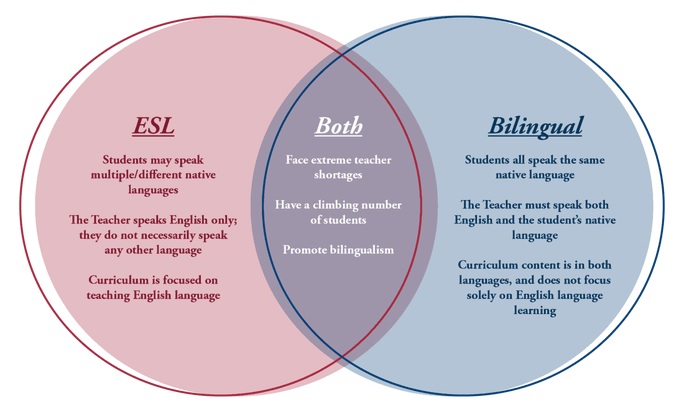 (Credit: teachersoftomorrow.org)
Skills and responsibilities of a bilingual ESL teacher:
A bilingual teacher must be efficient enough in curriculum planning. They will have to research the cultural background of ESL students so as to incorporate the right teaching materials for them.

Bilingual teachers apply strategic approaches to deliver instruction in the classroom so that it does not seem difficult for their students to understand the study material. They also review students' performance on a regular basis and chalk out the needs of the students accordingly.

Bilingual ESL teachers can incorporate lessons on food, music, and literature in the classroom to make it more interesting. They have to make students understand the backdrop of the English language. A culturally inclusive curriculum helps students learn idiomatic expressions in their non-native languages.

One of the finest features of bilingual teachers is that they have awesome communication skills both verbal and written. They should be aware of the teaching methodology that will help ESL students to understand the language easily.

A bilingual ESL teacher having a TEFL certification has excellent classroom management skills. Providing constructive feedback without disrespecting anybody's emotion is another major role they play. Also, they develop resourcefulness and patience to keep themselves in sync with the students.
Titles and job positions that bilingual ESL teachers should apply for:
Bilingual Educator/Teacher
English Language Learner (ELL) Teacher
English as a Second Language (ESL) Teacher
Teacher of English as a Second Language (TESOL)
Teacher of Foreign Languages (TEFL)
Kolkata is having premium and exclusive teacher training institute where professionals and aspirants can opt for 120 hours TEFL course in Kolkata. The city of joy is having a diverse population and consequently, it is a multilingual state where every language gets an equal amount of respect. Aspiring bilingual teachers along with a TEFL certification can become fantastic ESL teachers if they learn how to speak two languages.
Bottom line:
The prevalence of a bilingual classroom is widening day by day. According to the Bureau of Labor Statistics, Aspiring and professional teachers specializing in bilingual and English as a Second Language education (120 hour TEFL course online) may have stronger job prospects as the population of non-English speaking students is quite high. They are struggling to learn English properly due to a lack of resources and bilingual instructors.
If you're chasing the dream of becoming a bilingual ESL teacher, call our toll-free number 1800-212-6400.
---