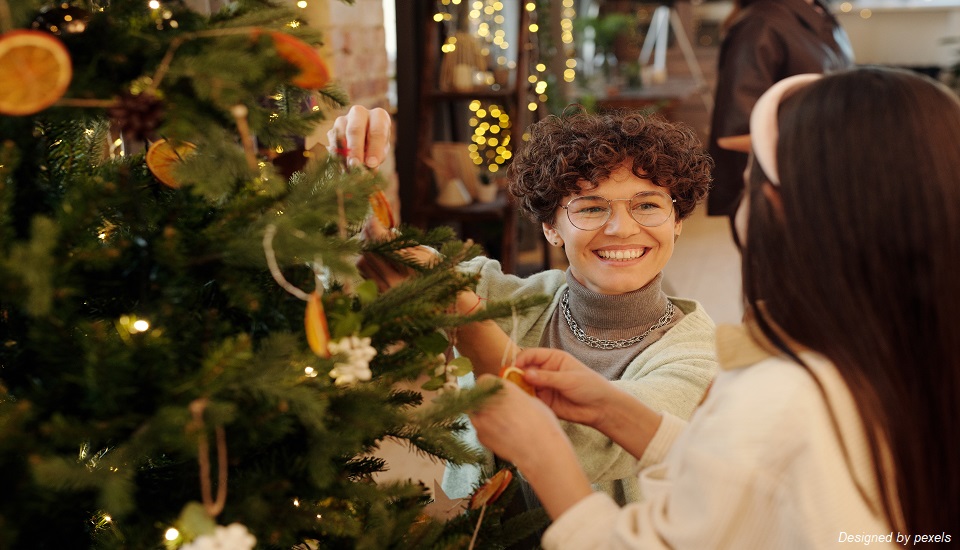 Rock Your Jingle Bells With 6 Creative TEFL Christmas Activities
19th December 2022
Can you smell the roasted chestnuts and hear the bells ringing?
Well, you guessed it right! Christmas is all set to knock at your door and it definitely is a time to celebrate. With the calendar changing to December, teachers and students alike have their festivity plans in place. But how do you create a holiday-themed classroom to teach young learners who are already becoming impatient and fidgety?
Well, you have come to the right place as we bring you the inspiration you have been seeking. Whether you are looking for a creative lesson plan or for some classroom party ideas, we bring you activities that will lighten everyone's mood.
6 Exciting Activities For A Jolly Good Christmas
Here are some TEFL activities to celebrate your holiday season:
Make Greeting Cards





Nothing can quite express love during Christmas like a Christmas card. This is probably because holidays are that time of the year when we hear from our distant friends and relatives. Not only that, making and writing Christmas cards also happens to be a fun activity for learners. You can switch up the difficulty level, tailoring it to the needs and level of learners you are dealing with.

If you are dealing with beginners then let them try their hands at making simple greeting cards. They can either draw Christmas trees or write some emotion and sentiment they want to share with their loved ones. For intermediate students, you can ask them to make several Christmas cut out and then design their own cards. You can bring in some samples as inspirations and let them create their own version. For advanced students, you can try and make 3D Christmas cards to make things interesting and challenging.

Sing Carols





As soon as mid-December hits the calendar, you will hear Christmas carols playing at many retail stores and malls. Not only that, these songs are a great activity to foster the sense of rhyme and rhythm, and pronunciation in kids. Furthermore, they also tend to become great sources for new and uncommon vocabulary.

Select any of the classic Christmas carols like "Jingle Bells", "Hark The Herald Angels Sing", "Silent Night" etc, and sing along with your students. While singing, point out the rhyming words, unfamiliar vocabulary, etc to help it get registered in their brains.

Christmas Pictionary





What do mistletoe, Mr. Clause, and candy canes have in common? They are all Christmas-related vocabulary. Additionally, they are a great way to create fun Pictionary activities with your students. Cut small strips of paper and write holiday words on them. Put these words in a bag and divide the class into two teams. Ask one person from each team to pick one word and act it out for their teams to guess.

Repeat until every student gets a chance to guess the words. Instead of words you can also put several holiday pictures and ask your learners to guess what the picture is. The team that guesses the maximum correct answers within the stipulated time wins.

Its Story Time





Christmas stories are always entertaining and pleasing. Remember the days when we used to sit in front of our TV screens just to watch Barbie Christmas movies? Well, you can create the same environment in your class as well. Pick out a story or a short film to watch with your students. You can also prepare activity sheets to help them create their own story.

Will the story be about an angry elf or a Christmas adventure is all for your students to decide. Set some ground rules so that nothing seems unfair and create as many stories as possible. Once the stories are done, read them aloud or ask your students to act them out using different props for more enjoyment.

Upgrade A Cult Classic





Pick a classic Christmas story or poem like "A Christmas Carol" or "'Twas The Night Before Christmas" etc and ask your students to put their own spin on them. First, read aloud the poem or the story and ask your students to carefully listen. Explain the feelings and emotions related to the story and ask them to note down any details they find interesting.

Have a discussion around these details and ask them to create their own version of the story or the poem. Allow them time to share their fantasy tales and have a class full of joy.

Bake Some Cookies





Christmas cookies are one of the most fun and creative activities that can be conducted in an EFL classroom. From coming up with recipes to icing and decoration, this activity can boost the overall cognitive development of a child. Hand out some no-bake Christmas cookie recipes to your students and ask them to recreate those. Divide the class into groups and have a taste test at the end.

Additionally, you can also ask them to bring baked cookies from home and do the decorations in class. Create Santa Claus, decorate your trees and gingerbread man, or simply allow your learners to put the icing on their cookies as per their liking. Conduct voting at the end to decide whose cookie looks the best.
Have A Great Holiday!
Holidays can be a blessing in disguise as you can not only do fun activities in class but also develop some real language skills. If you want to learn about some more fun activities then consider pursuing Online Specialized TEFL/TESOL Courses and have the best of both worlds.
Leave a comment!
---