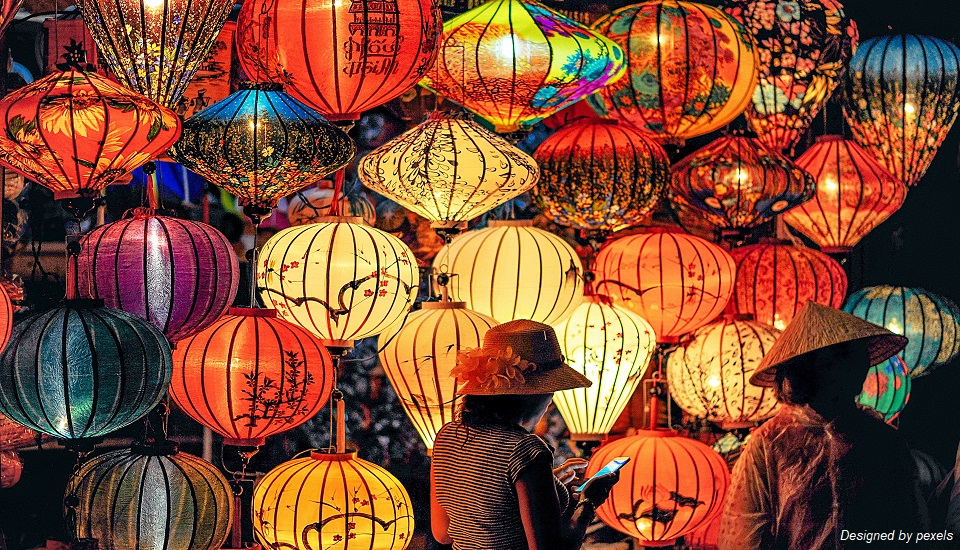 How To Deal With Reverse Culture Shock? Complete Guide
16th January 2023
Before moving to a new country, you might have come across the term "Expatriate" right? While returning back to your country after a long period of time, you might have heard a term called "Repatriate".
Both have one similarity and you might have already felt in your life if you had pursued a TEFL course to become an ESL teacher to teach in a foreign country. After some time, you return to your home country, things are different, and it's tough to readjust! It is a situation of "reverse cultural shock."
When you're moving to a new country, naturally you will feel uncomfortable and anxious because of the culture change in the beginning phase of your ESL teaching career. However, with time you will get used to it. Nevertheless, if you have decided one day to return to your home country for any reason after some years then you will have the same feelings of discomfort and anxiousness.
You might be happy to return to your home, meet with old friends, and eat your favourite food but as you reach your country those excitement seems to fade away with time and you're started to feel out of place in your own culture.
Note: If you're still wondering what's the best way to teach English in your favourite country then we have a recommendation for you which is our internationally accredited TEFL/TESOL course in Kolkata after completing you will also get internationally-recognised TEFL certificate which will give you the liberty to choose your favourite destination to pursue your ESL teaching career.


Ways To Deal With Reverse Culture Shock
However, there is no need to worry because we curated some of the best ways to overcome the effect of reverse culture shock below.

Acceptance:


Acceptance is the first step to overcoming the reverse shock culture. You need to make yourself understand that after living in a foreign country for so long, your view of everything changed compared to your earlier perception.

In addition, your family members and friends circle might not comprehend the experiences that you have got in a foreign country, because they can't relate to those experiences.

To deal with this you can maintain a journal, you can write every day what you are going through and at the end of the day reflect on those writing, it will help you to regain the balance in your home country.


Mundane routine:


Once you get back to your home country, the first thing you are really going to miss is the exciting routine that you had in a foreign country, you were teaching there, you were meeting with new people, and exploring new places.

But once you're home, you're back to your old mundane routine, the thrilling excitement feeling just feels over.

However, you can keep your life interesting by finding a new set of people who has similar kind of experiences in your nearby place, you can join clubs and find like-minded friends.


Keep your experiences alive:


Your families or your friends might not show great interest in your adventures and new experiences like what new places you have explored or what dishes you have tried.

However, in this technologically advanced era, you can connect with anyone all over the world, so why not share your experiences online or on social media?

You can start your own blog website where you can share your teaching experiences, or you can go with the trend, and with the help of YouTube, Instagram, TikTok, and Facebook you can share your experiences in a more interactive way which is through the video medium.


Keep in touch:


Once you are back in your own place, you can still be in touch with all of the friends you have made in your favourite destination where you were pursuing your ESL teaching career earlier.

In this modern era, it's very possible to maintain your friendship online even if you're countries apart. You can use Skype, and Zoom for video calling and even offer them to visit your place if possible.

In addition, everybody knows if you want to chat there are plenty of mediums like WhatsApp, Instagram, Facebook, etc. where you can be in touch with each other.


Don't stop adventurous streak:


You might be feeling stuck in your home place there's nothing exciting to do. Well, are you sure about that? Think again…there are plenty of places in your homeland, that you might have not explored, or that new restaurant or visiting places that have recently opened.

Explore your country's unexplored areas, try new food and have fun.

Final Thoughts
There's no denying that after teaching abroad for many years people get comfortable with that place, culture, and environment. And if a person decides to return to their home country to pursue some other ambition, then it could give them a reverse cultural shock.
It's pretty normal to feel discomfort out of place in your own birthplace because you developed a habit to live in a different culture altogether. However, you don't need to panic, because it's just a temporary phase, remember in your initial days of ESL teaching journey in that foreign country, you were having the same feeling that you are having after returning to your own land.
It's all about time, as time will pass you will get inhabited by it. Follow our helpful guide to overcoming the reverse cultural shock. In addition, if an ESL teaching career excites you to become one then we do recommend our internationally accredited TEFL/TESOL course in Kolkata after completing you will also get internationally-recognised TEFL certificate, which will make you a capable teacher and makes you confident enough to teach in any country.
Looking for earning a TEFL/TESOL certificate? If yes then give us a call at 1800 212 6400. You can send us an email on Email: act@asiancollegeofteachers.com / asiancollegeofteachers@gmail.com.
---