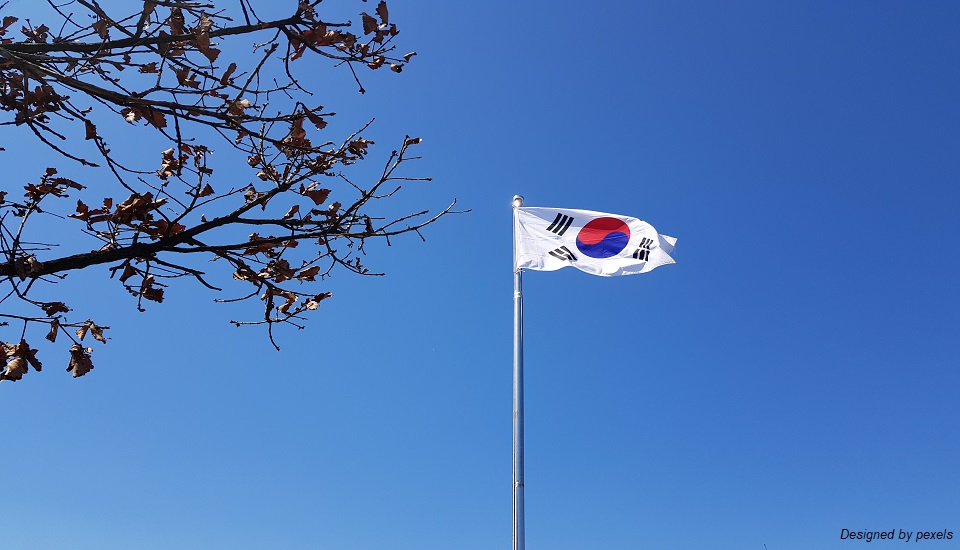 Ready To Teach In South Korea? Explore Your Options With EPIK Program
6th March 2023
Teaching English in South Korea has become an increasingly popular option for many individuals looking to teach abroad. The country offers a unique blend of modernity and tradition, a high standard of living, and a strong demand for English teachers. One way to teach in South Korea is through the English Program in Korea (EPIK), a program that places native English speakers in public schools throughout the country.
What Is The EPIK Program?
EPIK or English Program in Korea is a recruitment program sponsored by the Korean Ministry of Education where it hires around more than 600 native English speakers from all around the world to satisfy the increasing demand for English teachers. The hiring is normally done for the fall and spring openings.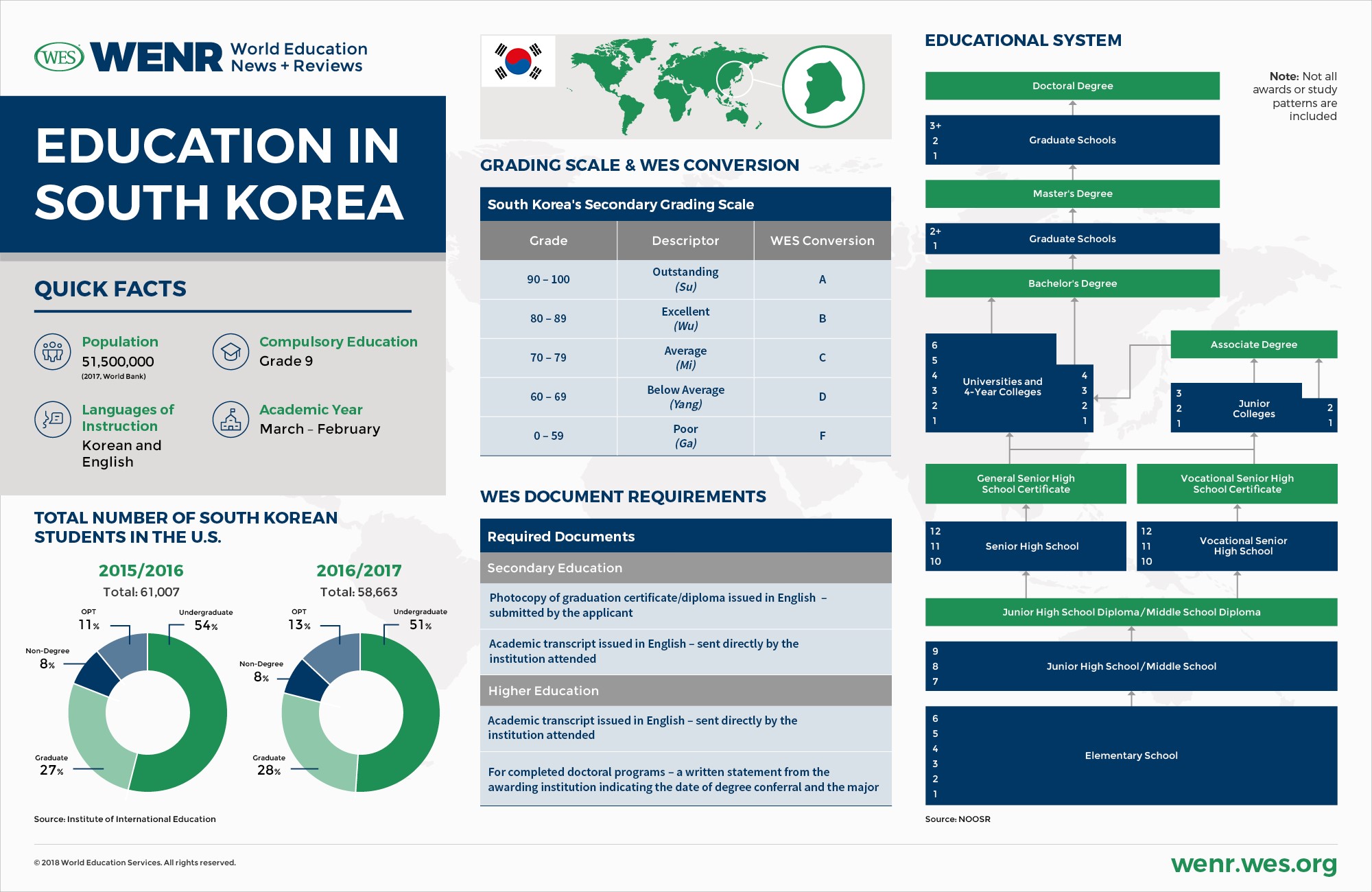 Source: wenr.wes.org
The candidates selected through this program work as assistant English teachers in public schools and are expected to share their knowledge expertise and culture with the Korean students. Teaching with EPIK differs from teaching in private schools or hagwons because here you have a co-teacher assisting you with lesson delivery, planning, and classroom management.
Requirements to Qualify for EPIK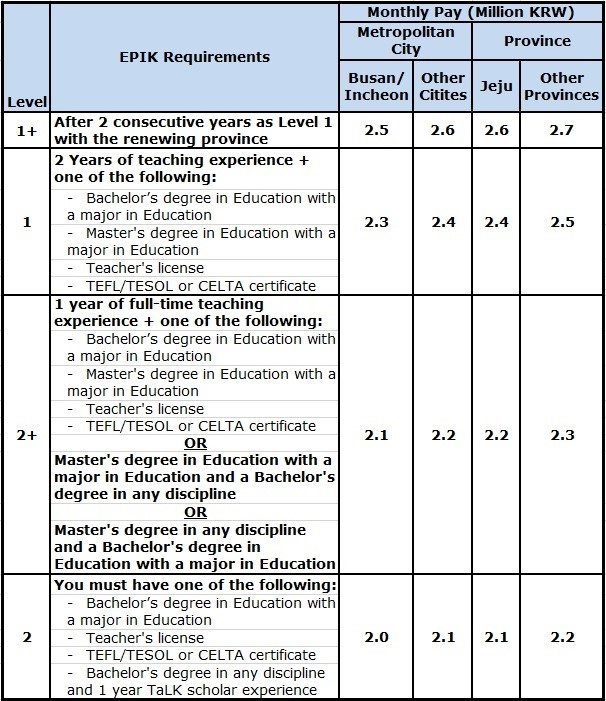 Source: reachtoteachrecruiting.com
To qualify for EPIK, individuals must meet the following requirements:
Applicants must be a citizen of one of the following countries: Australia, Canada, Ireland, New Zealand, South Africa, the United Kingdom, or the United States or have native-level fluency.
Must hold a bachelor's degree from an accredited university.
A 100-hour TEFL/TESOL certification (waived if you have Bachelor's in Education or TEFL/TESOL)
Age must be between the ages of 21 and 62 at the time of application.
Applicants must be in good health and provide a medical certificate.
Must provide a criminal background check from their home country.
Need to demonstrate a high level of proficiency in English with IELTS or TOEFL scores.
Application Process for EPIK
The application process for EPIK typically involves the following steps:
Application Submission

Applicants must submit an online application, which includes personal information, education, and work history, letters of recommendation, professional headshot, and a personal essay.

Interview

After reviewing the application, selected candidates will be invited to an interview. The interview can be conducted in person or online.

Document Submission

If selected, candidates must submit several documents, including their degree certificate, transcripts, passport, and criminal background check.

Placement

After completing the application process and submitting all necessary documents, candidates will be placed in a school based on their preferences and qualifications.
Teaching with EPIK: Is It Hard?
EPIK is fiercely competitive and thus it is essential to fill out the application completely while including all the necessary documents as requested. Teaching with EPIK can be a rewarding experience for those looking to teach English abroad.
The program offers several benefits, including a competitive salary, cultural immersion, and professional development opportunities. Once accepted, individuals will be placed in a school based on their preferences and qualifications.
Benefits of Teaching with EPIK
Teaching with EPIK offers several benefits, including:
Competitive Salary

EPIK teachers receive a competitive salary that allows them to live comfortably in South Korea. The salary includes housing and airfare reimbursement.

Cultural Immersion

Teaching with EPIK allows individuals to immerse themselves in Korean culture and learn about the country's history, customs, and traditions.

Professional Development

EPIK provides opportunities for professional development, including workshops, training sessions, and networking events.

Travel Opportunities

South Korea is located in a prime location for travel throughout Asia, and EPIK teachers have the opportunity to explore the region during their free time.

Job Security

EPIK provides job security for its teachers, with contracts typically lasting one year and the possibility of renewal.

Other Benefits

Along with the above-mentioned benefits you get a furnished apartment, health insurance, settlement pay after reaching Korea, flight reimbursement, a contract completion bonus, and a contract renewal bonus.

Tips for Teaching with EPIK
If you are considering teaching with EPIK, here are some tips to help you succeed:
Prepare For Culture Shock
South Korea has a unique culture, and it is important to be prepared for the differences you may encounter.
Teaching in a foreign country can be challenging, and it is important to be flexible and adaptable to new situations.
Embrace Professional Upgradation
South Korea is such a place that hires new teachers every year through EPIK programs. Thus to keep par with the demand if you do not upgrade yourself professionally you might not be able to proceed further in your career. Thus, research the market to stay updated and upskill yourself accordingly for a better opportunity and pay.
Teach In South Korea With EPIK
Now that you know the ins and outs of the EPIK program you can be one of those hundreds of teachers who get hired for teaching in South Korea. For these programs, you can either apply through recruiters or directly at their official website. So what are you waiting for? Grab your TEFL certificate and get ready for a lifetime adventure to start with a brand-new career abroad.

---