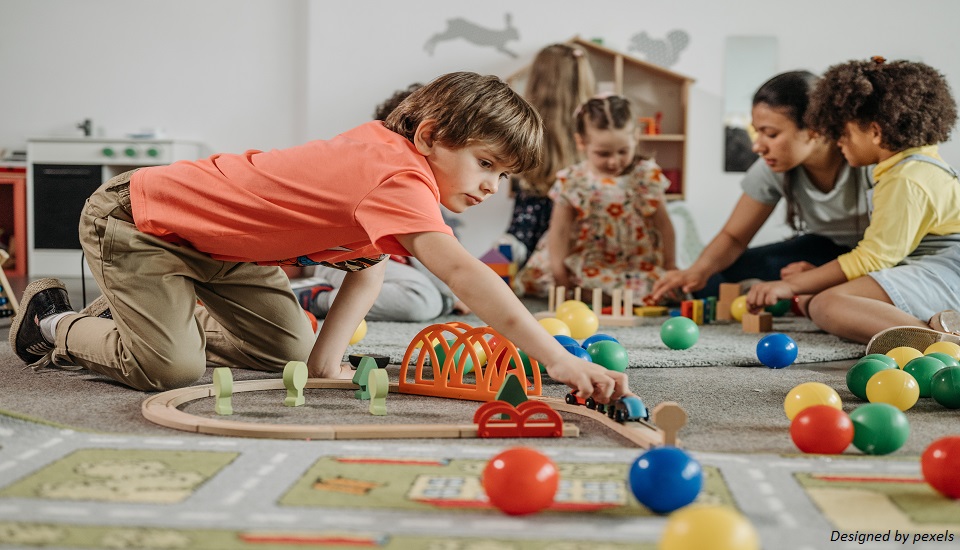 Top 7 Perfect Summer Jobs For ESL Teachers To Make More Money Over The Break
28th April 2023
Research reveals that 1 in 6 teachers in the United States work a second job in addition to their teaching duties.
Summer jobs for TEFL (Teaching English as a Foreign Language) teachers are an excellent opportunity to combine travel, teaching, and earning money. These jobs are particularly popular among college students, recent graduates, and those looking for a change in their careers.
Summer jobs can be short-term, lasting anywhere from a few weeks to a few months, and can provide valuable experience in teaching English to non-native speakers. But they can offer a great opportunity to earn a few extra bucks while making your own schedule.
Finest Summer Job Picks For Teachers With Salaries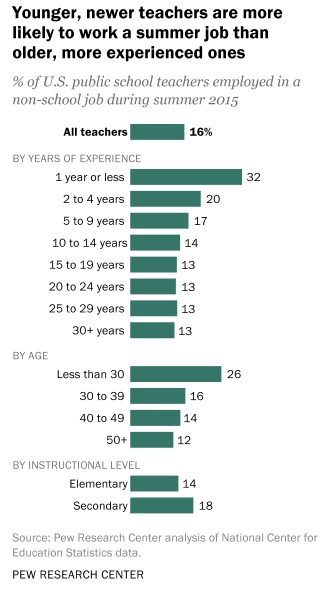 As a teacher, you work hard the whole year and deserve some time to relax. However, if you are keen on engaging yourself to refine your skills, here are our top picks for you:
Language Instructor


Many language schools offer summer camps and courses for children and teenagers. These programs often run for several weeks and require teachers to work long hours, but they also offer opportunities for cultural immersion and language exchange.

Language schools typically pay their teachers by the hour or by the course, with hourly rates ranging from $10 to $30 per hour. Teachers who work in universities and colleges may earn a higher hourly rate, but these jobs are often more competitive and require more experience. Private tutoring rates can vary widely depending on the location and the teacher's level of experience but can range from $20 to $50 per hour.


Adjunct Professor


Some universities and colleges offer summer courses for international students. These courses can range from intensive language courses to cultural immersion programs. You might teach also teach in a K-12 classroom and unlike teaching a single subject during a school year, your job will be to design the curriculum, discuss leads, and grade assignments.

Most colleges require these instructors to lighten the burden of the existing teachers. You can expect to earn around $30 per hour. So depending on the number of hours, you are ready to put in, you can bag a handsome amount by the end of your break.


Online teaching


Online teaching is a growing trend in the TEFL industry and can be done from anywhere in the world. Many online teaching companies offer summer programs for children and teenagers, as well as adult learners.

Online teaching rates can vary depending on the company and the level of experience, but hourly rates can range from $10 to $25 per hour. Some online teaching companies offer bonuses for teachers who work during peak times, such as summer months, which can increase earning potential.


English Language Teacher


One of the most popular summer jobs for teachers is working as a summer school teacher or tutor. Summer school programs are designed to help students catch up or get ahead in their studies, and teachers are needed to lead these programs.




Summer school teachers are typically paid hourly or on a per-student basis, with salaries ranging from $20 to $50 per hour, depending on the subject and level of instruction. Tutoring jobs are similar to summer school teaching jobs, but they often pay more, with rates ranging from $30 to $100 per hour, depending on the subject and level of instruction.


Camp Counselor


Summer camps offer a variety of programs, ranging from sports and recreation to arts and crafts, and they need qualified staff to lead these programs. Camp counselors typically work full-time during the summer months and are responsible for supervising and leading activities for the campers.

Salaries for camp counselors vary depending on the location and type of camp, but they can range from $200 to $1,000 per week.


Tourism And Hospitality


Summer jobs are also available in the tourism and hospitality industry, where teachers can work as tour guides, museum docents, or hospitality staff. Tour guides lead groups of tourists on tours of historical sites, museums, and other attractions, while museum docents provide educational tours of museums and exhibits.

Hospitality staff work in hotels, restaurants, and other tourism-related businesses, performing a variety of duties such as serving food, cleaning rooms, and providing customer service. Salaries for these types of jobs vary depending on the location and level of responsibility, but they can range from minimum wage to $20 per hour or more.


Freelance


Some teachers also choose to use their summers to pursue freelance work, such as writing, editing, or consulting. Freelance writers and editors can find work in a variety of industries, including publishing, advertising, and marketing, and they typically earn an hourly or project-based fee.

Freelance consultants can work in a variety of fields, including education, business, and technology, providing expertise and advice to clients on a contractual basis. Salaries for freelance work can vary widely, ranging from a few hundred dollars to several thousand dollars per project, depending on the scope and complexity of the work.

Ditch Lazy, Be Rich!
Overall, summer jobs offer teachers a chance to earn extra income, gain new skills and experiences, and take a break from the demands of teaching. When all your students are off to various summer camps, it is time for you to figure out how to make money all summer long. While most teachers like upgrading their skills by undergoing a TEFL/TESOL Course in Bangalore you can look for job prospects to refine your transferrable skills. Get your best gig and start earning quickly.

---