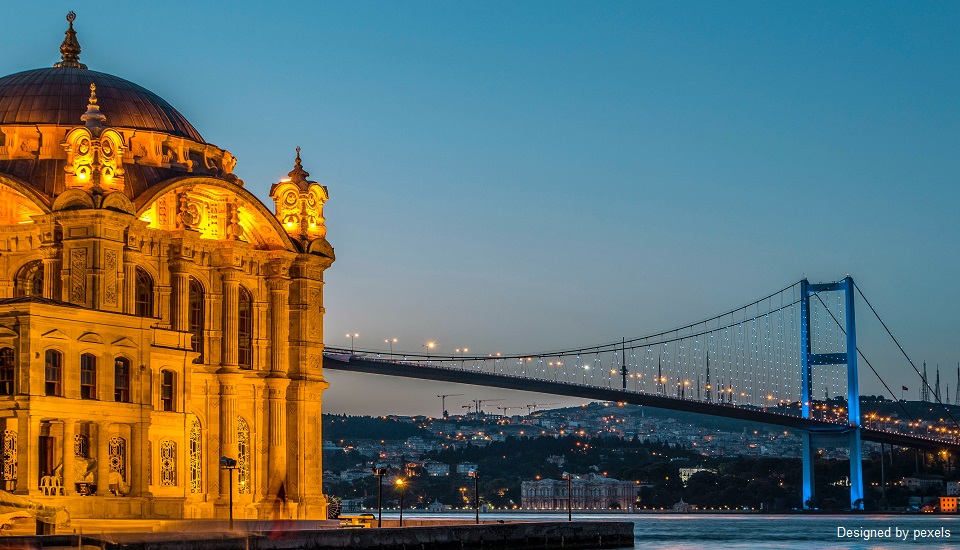 What It's Like To Teach English In Turkey?
20th May 2023
Istanbul is a bustling city that is home to millions of people, and with its rich cultural heritage and booming economy, it is an attractive destination for English language learners. It is the only city in the world built on two continents- The Western half is in Europe and the Eastern half is in Asia. Being the capital of many empires dating back thousands of years, the East meets West has created a truly unique country.
If you are interested in landing ESL teaching jobs in Istanbul, there are a few things that you need to know, including educational qualifications, visa requirements, and types of teaching jobs.
Educational Qualifications
Even though Istanbul is the least religiously conservative country in Turkey, there are still some people who find it uncomfortable to interact with the opposite sex. Hence you will not find a lot of co-education schools. Moreover, as an educator, you will also have to research the institutions and work cultures where you are willing to apply.
In order to teach English in Istanbul, you will need to have:
A minimum of 120 hours of TEFL certification
A Bachelor's degree in any field
Experience of 2+ years (for public and international schools)
You don't need to hold a native English citizenship but a near-native fluency is expected
Males should not be on or near 60 years and females should not be on or near 58 years of age
In addition to educational qualifications, it is also important to have excellent communication and interpersonal skills. You will be working with students who may have different learning styles and backgrounds, so it is important to be adaptable and patient.
Visa Requirements
If you are a citizen of a country outside of Turkey, you will need a work visa to teach English in Istanbul legally. The process of obtaining a work visa can be time-consuming, so it is important to start the application process as soon as possible. However, it is a standard practice for English teachers in Istanbul to receive a sponsored work visa that will be processed in their home country before departure.
The following are the basic requirements for obtaining a work visa in Turkey:
A valid passport with at least six months of validity remaining
A completed work visa application form
A job offer from a Turkish employer
A work permit from the Turkish Ministry of Labor and Social Security
A health check that confirms you are free from any contagious diseases
Proof of financial means at least $300 per month to support yourself during your stay in Turkey
It is important to note that the process of obtaining a work visa can vary depending on your country of origin and the type of job you will be doing. If you are entering with a tourist visa and are interviewing in person then you will need to convert to a sponsored work visa after securing employment. Thus, it is recommended that you consult with a Turkish embassy or consulate in your home country for specific information and guidance.
Types of Teaching Jobs
There are several types of teaching jobs available in Istanbul, including:
Private language schools are the most common places to find teaching jobs in Istanbul and the safest bet for foreign teachers. These schools offer courses in English as a foreign language to students of all ages and backgrounds. And compared to public schools they are gaining more popularity as more and more parents are willing to pay for their child's education.
The working hours are generally 40 every week and you can expect to earn around $800-$1000 per week. They often offer full-time or part-time contracts and may provide additional benefits such as housing or flight reimbursements.
Istanbul is home to several international schools that teach a variety of curricula, including the International Baccalaureate (IB) program. Therefore, you need to have a qualified teacher status in your country of origin. Salaries vary depending on your experience and the working hours are usually Monday to Friday 8:00 am to 4:00 pm or 9:00 am to 5:00 pm.
The peak hiring seasons are July and August and you can expect to earn around $20,000 per annum. These schools typically require a higher level of education and experience but also offer more competitive salaries and benefits.
Private tutoring is another option for teaching English in Istanbul and is a great means to make money on the side. It nicely compliments your language job and involves working one-on-one with students, and can be a flexible and lucrative option. However, it may require more self-promotion and networking to find clients.
Thus, once you are established as a teacher you can make connections through your educational institution to find students. And depending on the number of hours you put in, you can expect to earn approximately $15 per hour.
Istanbul is home to several public schools, colleges, and universities that offer English-language programs. These positions typically require a higher level of education and experience and may require a Ph.D. or other advanced degree.
However, most of these positions are reserved for Turkish citizens only as they are considered government workers. Thus, it is recommended to keep your search limited to language schools and academies or private tuitions.
In addition to these types of teaching jobs, there are also opportunities to teach English online to students in Istanbul and other parts of Turkey. This can be a convenient and flexible option, and may not require a work visa if you are working remotely from your home country.
What It's Like To Teach In Turkey?
The flexibility of educational institutions, impressive resources, and competitive salaries for foreigners make Turkey an accessible destination than you may initially think. Blended with the mysterious culture teaching English in Istanbul can be a rewarding and exciting experience. However, to coexist alongside some of the world's most significant history, you need to at least have a TEFL certification or a Master of Arts in Education with TESOL for better opportunities to fall in love with the heaven on Earth.
---