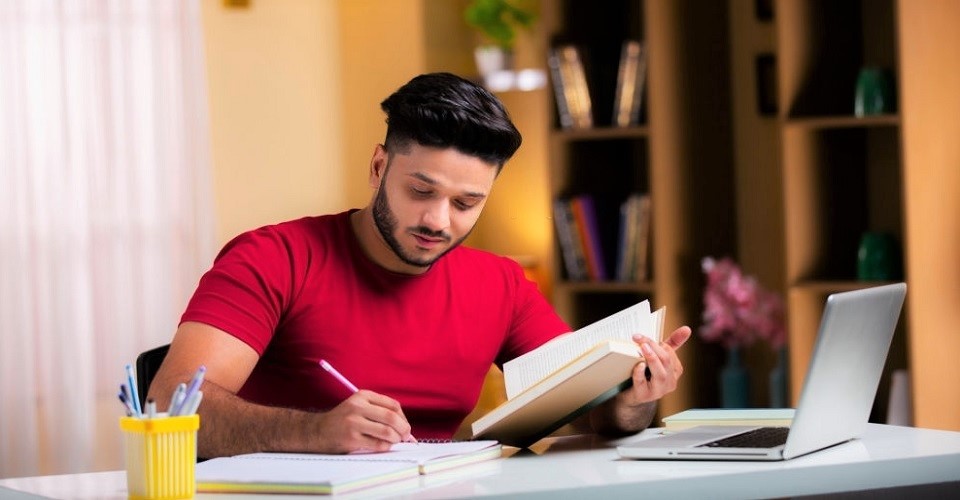 How To Prepare For The IELTS Exam?
8th June 2021
Preparing for your IELTS test can be sometimes overwhelming, you may get confused from where to start and so on, which is why we have tried to put together a series of beneficial steps to get you started. To grab the best chance at doing well on IELTS exams, it's significant that you formulate yourself for the test. Even if you think you are a proficient user of English and have a 120-hour TEFL course online, we still suggest that you prepare systematically for your test.
An important preparation for the IELTS test is to find out about the structure of the test. After that, how the test is being marked and then making a plan to achieve your desired score, these are the steps for your exam preparation. The International English Language Testing System (IELTS) became the world's most popular English-language test for education, work and immigration purposes. Moreover, this huge status also provides you with the prospect to find an all-embracing amount of possessions to help with the IELTS exam groundwork.
Here are some key pointers to help you score well in your IELTS exam:
Understanding the test set-up
Understanding how the test is being marked
Surrounding yourself with the English language
Creating a plan of action
Enrolling in IELTS preparation courses
Exercising with sample questions
Advancing your IELTS assistances
Checking your progress
Registering for the test
Here, we suggest if you want 7.5 bands in your IELTS exam, prepare for 8 bands. You may also get a practice partner for speech practice. Don't just mug up the reference materials, improvise and make it yours. There are three main things you need to improve:
The general level of English (Slow)
Test skills (Medium)
Knowing how the test is marked (Fast)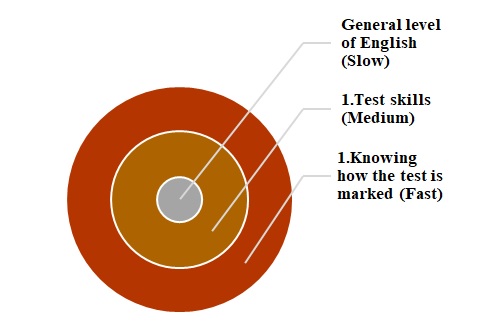 Advancing General Level of English
The higher your level of English, the better your score should be. By just studying IELTS aids and doing practice tests will not be sufficient if your level of English is not good enough. However, this stage is perhaps the slowest part of your preparation.
Improving Your Test Skills
Writing, Speaking, Reading and Listening are the four parts to the IELTS test. Each of these parts has several different probable questions and each of them possesses a detailed skill that you need to obtain. The Listening and Reading tests have over 10 diverse types of questions each.
How the Test is Marked
Understanding precisely what the examiners want and giving it to them is the most effective way to advance your score.
We have taken the authentic updated information from https://my.ieltsessentials.com/ and https://www.ielts.org/
After understanding the 3 main things that you need to work on, now let us see the approach to IELTS preparation ---
First, you need to decide if you are doing General Training or Academic. You need to compare the 2 types of IELTS tests. Academic test is for individuals who want to go to university sectors whereas the General Training is for people looking to move to an English-speaking country. Well, now, the IELTS Life Skills is a comparatively new version of testing, approved by the UK Government for Visas and Immigration. The new exam is being planned for international English speakers who need to meet specific migration necessities and have to prove speaking and listening skills only.
IELTS Life Skills is available at two levels of the Common European Framework of Reference (CEFR):
IELTS Life Skills - A1 Speaking and Listening
IELTS Life Skills - B1 Speaking and Listening
Understanding the test format is crucial. You must know what to expect of the test format. Adapt yourself to it by studying the content of the test, as well as the question and task categories for each section. IELTS test has a time limit and you will only have the time given for each module. Thus, try to conduct your groundwork under scheduled circumstances, so you become comfortable with the pace of the test.

Vocabulary is a vast part of the IELTS test and is also tested in the Reading and Listening tests. Well, there is no alternative to practising a little every day, when it comes to improving your English. You can also syndicate learning English with the most common IELTS themes. Certain topics like the environment, education, and technology, come up again and again.

To establish your current band score, you should do IELTS practice tests. However, here, we would like to say something, there are lots of fake tests now and these can be found online or in your local bookstore. These can be very misleading so, only do tests from official and reliable sources - British Council, IELTS Essentials and IDP.

Prepare for the writing section, try to focus on writing clear paragraphs that encompass one main idea. For General Training, you will be asked to write a letter of 150 words and the Academic version contains the description of a graph, table, chart or diagram (150 words) and again an essay of 250 words.

The listening section generally lasts 30 minutes, consist of four passages with a total of 40 questions. You will get numerous listening examples on the internet, but try to listen to as much spoken English as you can.

Next, you will perhaps take the Speaking Test on a different day than the other three sections. The test is usually being conducted as a face-to-face interview and you will talk about everyday familiar topics.
We know that mispronunciation greatly hinders our ability to communicate. Watch this video to know the importance of perfect pronunciation.
Some Handy Tips To Prepare For Your IELTS Test
Make a group of friends and practise speaking in English.
Read English newspaper, listen to English news channels or radio, watch English documentaries and so on.
Try attending to an assortment of English accents – British, Australian, American, British, New Zealand and Canadian.
Read expansively to develop your reading speed.
Pay attention to your grammar, spelling and vocabulary.
Use passive and connective words.
Find online English training resources.
IELTS Test can be a bit challenging if you are not equipped enough.120-hour TEFL course online program helps people who want to appear for the IELTS Test. Correspondingly, to score well, it is significant that you start your preparation well in time. With all these suggestions, you will positively do well in your IELTS exam!

---