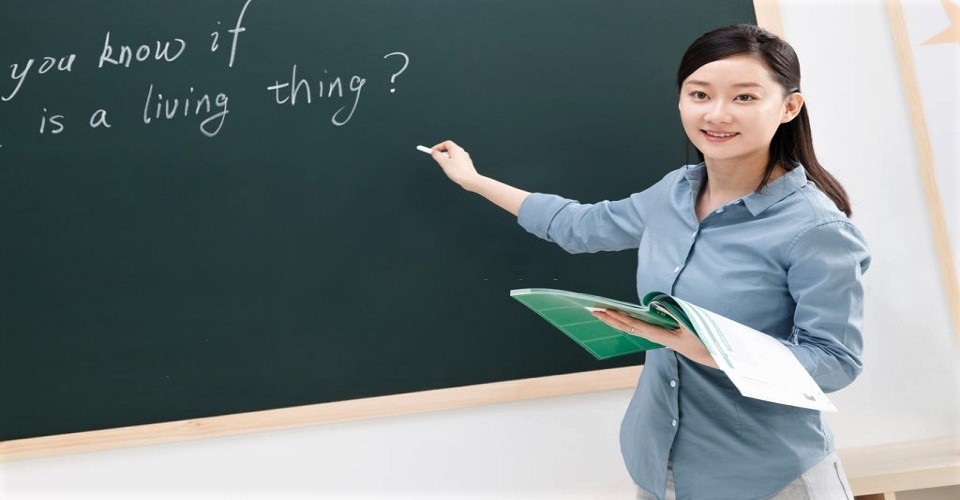 A Complete Guide About Teaching English to Adults vs Kids
8th July 2021
After completing a TEFL course, you're assured of your decision to become an ESL teacher. However, are you anxious about the next step you should take? This is the step where you need to decide whether you'd prefer to teach ESL to adults or teach ESL to kids. What can you imagine from these two sets of students? What are the main differences between them?
Children are active by nature and have brief attention durations, that's why classes require a lot of creativity. On the other hand, teaching adults involves more patience along with technical knowledge, because adult learners do have some specific reasons for learning English.
Teaching English to Adults
Presently there are plenty of TEFL/TESOL positions available, both in-person and online, that focus only on adult students. Usually, adult learners often be professionals who are interested in enhancing their language skills, known as teaching Business English. You will get students from all walks of life, including college students, homemakers, or retirees.
There are some interesting advantages to teaching adults like – as they will be coming from various professions, industries, and educational backgrounds, delivering interesting topics for class discussions. Moreover, you won't have to spend much time on discipline and class management. Central and South America regions like Costa Rica, Chile, Argentina, and Brazil generally include working at ESL language institutes that accommodate adult learners rather than children. Middle Eastern countries, such as the UAE, Saudi Arabia, and Oman also have opportunities for teaching English to adults.
Apart from these locations, teaching English to adults online is another great career option for people who are interested in this field. For example, companies like italki, Open English and Preply deliver great prospects. One more opportunity for anyone involved in teaching English online completely to adults is to become a freelance online English teacher.
Here are some tips for teaching ESL to adults -
Make sure you're responding with patience and respect.
If you're teaching business English, try to practice common office-related expressions, such as "on the ball" and "kept under wraps" etc.
Practice age-appropriate classroom activities.
Give comprehensive and encouraging feedback.
Grownups have more fluctuating stages, requirements, and difficulties when it comes to learning a new language, focus on these factors.
How to be suitable for teaching English jobs to adults?
Irrespectively, maximum teaching English jobs with adults will need a TEFL/TESOL certification of at least 120 hours and some spots may also want a bachelor's degree and/or teaching experience. You may think about getting a specialization in teaching business English to show companies that you've had detailed training in this area. If you are planning for online then think about earning a specialization in teaching English online to validate a high level of capability in the area.
Teaching English to Children
Undeniably, the major and most distinguished variance between adult ESL learners and young ESL learners is the motivation of the learners to learn English. Yet, teaching English to children is extremely satisfying and apt for educators with lots of energy and passion. We agree that it does require a great deal of patience but it can be an engaging career.
Here are some crucial things to keep in mind when teaching kids ---
If they make an error, just repeat the correct sentence, do not over-correct.
Try to have backup lessons at hand to keep the drive moving.
Movement and activity are part of childhood, try interesting learning games and make your session an enjoyable one. Kids learn better through high-energy games, songs, storytelling, and physical movements.
Including colourful flashcards while learning vocab is perfect for aiding them to recollect words.
Remember classroom management is crucial in teaching kids.
In Asia and Europe, it's quite common to teach English to kids as well as teens. However, now there is a big demand for teaching English to kids online, particularly to younger learners in Asian countries. You may teach English to kids online with companies like VIPKid and EF English First, etc.
How to be suitable for teaching English jobs to kids?
A TEFL/TESOL certification of at least 120 hours is preferred almost everywhere. Nevertheless, certain specializations help quite a bit.
Conclusion
We would recommend avoiding entering the ESL teaching job world with a "one size fits all" attitude. With a TEFL course, a solid lesson plan, patience, and an understanding of your learners' goals and needs, you can't go wrong! We hope these aspects will help you in narrowing down your career prospects.
---