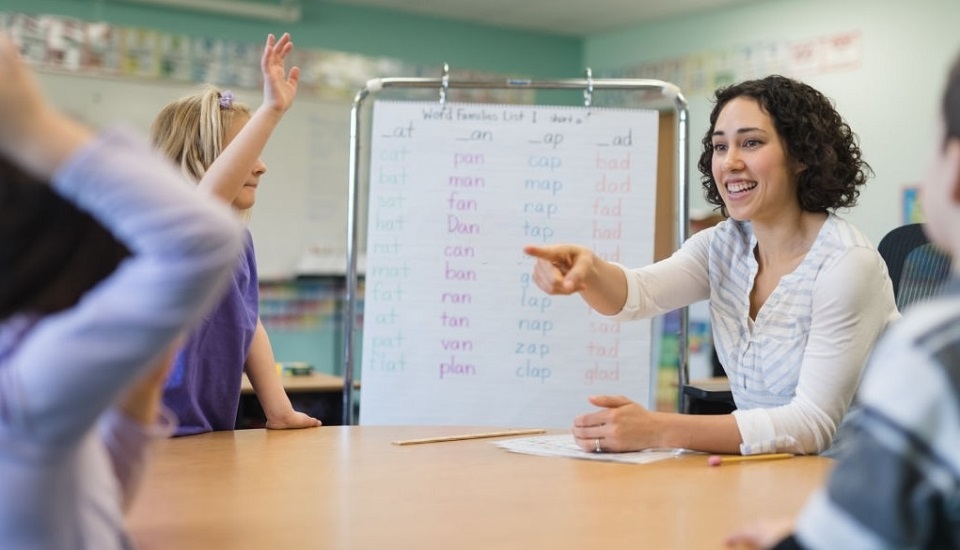 7 Amazing Tips For Teaching English To Beginners
21st July 2021
Like teaching other subjects, you'll find that every student learns differently in teaching English as a second language as well. Nevertheless, teaching beginners is somewhat different from teaching other classes. It's challenging and therefore, it's best to prepare yourself. So, how would you define a beginner EFL student?
In this regard, you need to be familiar with the Common European Framework of Reference for Languages (CEFR). The CEFR is a globally recognized rating system that is used to classify a language learner's expertise in any language (not only English). The level can then be integrated to make sure every apprentice is allocated to the accurate class.
This is necessary to understand that your learners are at the right level of class is for their language development. According to the CEFR, a beginner student has to be taught important vocabulary only, covering areas such as household objects, place names, family words, and basic adjectives. A beginner EFL apprentice should be able to construct simple sentences, ask basic questions, and know how to use basic personal pronouns.
Ways To Teach English To Beginners
Following are some of the proven ways to teach the English language to beginners ---
1. Basics
The first thing you should start with is to teach the basics of the English language like - alphabet and numbers, pronunciation for difficult sounds, nouns, adjectives, verbs, adverbs, tenses, and articles and so on. Along with them, also try to teach and encourage your students to practice and use common phrases. Then you need to start teaching your students basic sentence construction. Additionally, encourage students to speak only English in the classroom.
2. Clear and Simple Instruction
Try to make your ESL instructions crystal clear by using as few words as essential and break down series of instructions into smaller units. A learner who knows only a few words of English may find it difficult to grasp everything instantly. Learning English is no easy task. Try generating ESL lesson plans with small activities broken down. Explain and teach your apprentices English with vocabulary categories.
3. Interactive Class
It is necessary to get the students to do most of the talking. You may use technology to encourage communication and interaction. Try to identify the interests of the learners you're working with. Incorporating props into your teaching also aids in boosting your students for interaction. Pictures are a good way to communicate connotations without confusing apprentices as well.
4. Use Total Physical Response (TPR)
Total physical response (TPR) is a great approach to teach English to both adults as well as young beginners. TPR is a technique that recommends using your body with facial expressions to convey the meaning. It is very effective as everyone understands some gestures and expressions. Try this in your ESL lesson delivering sessions.
5. Avoid Metalanguage
Rather than telling them how to say something it's better to show them. There's no point in learners understanding the terms if they can't use the real constructions or words they denote to. Try to give as much framework as you can while dealing with beginners. Moreover, ensure you check they have understood by asking questions that test their understanding. Try not to ask "Do you understand?" because sometimes, students may contemplate they have understood when in fact they haven't.
Starting an ESL lesson with a fun speaking activity may create a comfortable atmosphere and make your ESL students relaxed.
6. Make It Fun
Don't make your ESL lesson a boring one. Try to incorporate some interesting games to emphasize the topic of the day. This will aid apprentices to learn English by making it entertaining, you may use memorizing or guessing games that depend on flashcards. Additionally, the targeted language apps are also a great way to practice your learners' language assistances and to learn new phrases with new words.
7. Group Activities
Including group activities in your beginner class for improving fluency and focusing on repetition is very helpful. This is a bit easier with younger students but it's also a great possibility for adults. Simple classroom group activities can support building an approachable, supportive atmosphere in your ESL class.
Generally, in today's globalized world, most beginner ESL learners may have some contact with the English language, typically through the Internet, movies, social media or TV. Nevertheless, as an ESL teaching professional with a TEFL certification course, you may come across as an absolute beginner in career, someone who has had so little exposure to English. With these helpful approaches, you will get that extra help that can help you in teaching beginner EFL students.
---