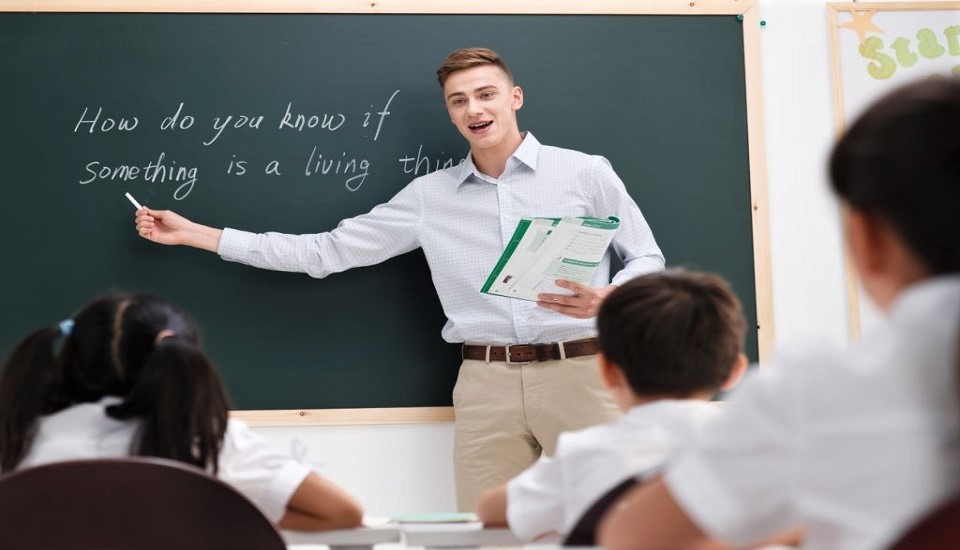 Important Things That Make Your Life Easier For Teaching English In Taiwan
24th August 2021
Taiwan has been a great choice anywhere in East Asia among the Teachers of English as a Second Language (ESL). On top of that, skilled and professional ESL teachers with the English teaching courses online are in huge demand in Taiwan. Loads of delicious street food, affordability, contemporary yetexotic, altogether make the country a popular one among the TEFLers.
However, living abroad comes with its challenges and before just shifting to Taiwan or any foreign country, it is necessary to prepare to face challenges in a better way. Taiwan is affordable and the country is aiming to be bilingual by 2030. This signifies the fact that there has been an amplified demand for English teachers all over the country. Nevertheless, the country has some stringent standards for educators than some of its neighbours, but it's still comparatively easy to get a well-paid ESL job here.
Requirements for Teaching English in Taiwan
To teach English in Taiwan, applicants must have a bachelor's degree, sometimes a master's is essential. Most of the ESL schools and institutes also want at least a 120-hour TEFL certificate and have a teaching license in their home country. Native-like English proficiency is given preference along with a clean criminal.
Make Your Stay Better In Taiwan With These Helpful Tips
The majority of Taiwan's properties are owned by big real estate firms. Thus, it's better to find a private landlord and avoid an agency. There are several accommodation websites that you can look through.
If you have a busy schedule, obtaining your local scooter license once you're settled in, will be a smart move. The test is simple and uncomplicated.
Needless to say, if you make some local friends, it will make your life much easier. Get involved and meet people. Keep in touch with your friends at home.
Be aware of culture shock, it is natural. On the other hand, if you are from land with crisp mountain air and fresh-running springs, Taiwan may be a bit of a surprise to you.
The weather in Taiwan is considered sub-tropical. If you're a vegetarian, Taiwanese food will make you feel like your home. As an island country, seafood is the additional staple in Taiwanese cuisine.
With a low cost of living, you'll be able to save a large portion of your salary while teaching English in Taiwan. On top of that, most ESL schools offer health insurance and round trip flights as well.
It is illegitimate for remote learners who enter Taiwan as students of Mandarin to teach while attending lessons.
Learning even a little Mandarin makes your life in Taiwan a lot stress-free, and is at all times appreciated by Taiwanese.
Where can you work?
Following are the kinds of teaching jobs in Taiwan ---
The popular teaching English opportunities in Taiwan exist in the capital of Taipei. Other large cities in Taiwan comprise Taichung, Tainan, Kaohsiung, and Hualien. The best time to start looking for an English teaching job in Taiwan is a few months before August/early September.
Buxiban: Nearly all new English teachers in Taiwan start at private schools known locally as buxibans. School children aged between 4 and 15 come to these schools after normal school hours just to learn English. The majority of these buxibans consists of Hess, Shane, Joy English, Kid Castle, and Kojen.
Public School: If you're a proficient teacher in your home country with a few years of experience, you will have the option of working in the Taiwanese public school system.
College and University: Teaching positions at colleges and universities are competitive. Generally, you will need at least a master's or PhD level degree to teach at this academic level. Finding a job to teach English at a Taiwanese university is tougher. If you have a Master's in TESOL with at least one year of teaching experience, you may apply for a university position teaching English in Taiwan!
International Schools: These schools typically teach the UK or American school curriculum. They necessitate experience and teaching degrees.
Private Tutoring: This is great if you want to make some extra income.
Teach English online: It is a convenient and part-time teaching job you can do from home also. Demand for online English education is blowing up among students based in Taiwan. It is the perfect time to apply to teach English online!
One of the best spaces to find jobs in Taiwan are online job boards. Schools and organizations post open positions frequently on boards. However, another way to find a job is when you arrive. Go in person to the language schools, public and private, and see if they're hiring.
Other job opportunities include audio recording for various language companies or working as a reporter or copy editor for a local English newspaper/magazine and so on.
Visa Process
The process is comparatively up-front. Once you're hired, you need to get a health check and deliver the results to your employer. Afterwards, your school will support you in changing your preliminary visa-on-arrival to a visitor visa and then aid you to apply for work authorization.
Then and there, you need to get an alien resident certificate (ARC), which is confirmed by your employer. Next, you will collect your health and dental insurance and can open a bank account.
Teaching English in Taiwan is a great experience with the English teaching courses online programs. As salaries are more than cover living expenses in the country, it's a great place to start your teaching English abroad career.
Happy Teaching!
---