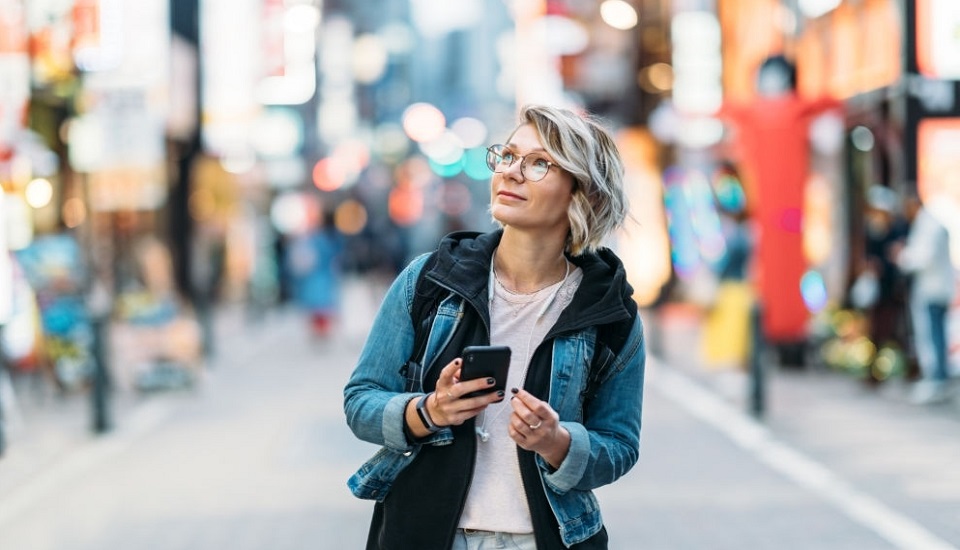 Breath-Taking Places For Senior TEFLers
25th November 2021
You're never too old to TEFL! However, there are some things that you should be aware of if you are a more mature aspiring EFL teacher. Remember, for any EFL teaching position, regardless of your age or teaching experience, you'll require a TEFL qualification from a globally accredited provider. So, if you're retired or are planning to…check these locations and facts to teach English.
Advantages of Being An Older EFL Teacher
Needless to say, your life and professional experience, whether teaching-related or not… are the real resources. Thus, make sure you sell them well. Even if you are not from a teaching background, certainly you have a whole variety of skills and experience that you can include in a classroom.
Business English is a popular specialist area and usually, older teachers are being chosen. Try to find your niche as this can help you to stand out from others. And if you have some direct experience in the same field, then you'll be a much more striking hire.
Where can senior teachers find work?
Unfortunately, Asia can be more challenging for teachers over 55/60, but that's not to say there aren't opportunities there. There are still plenty of options all over the world. Following are the best countries for seniors to teach English in a foreign country.
Costa Rica
Certainly, Latin America is a gold mine for English teaching breaks. With a laid-back lifestyle on a tropical paradise or a lively cosmopolitan urban environment, Costa Rica offers a stunning array of choices for the TEFL teacher in you. Also, the cost of living - including rent, food and medical care - is generally low, the massive majority of schools are happy to hire mature teachers.
Mexico
Mexico offers a huge array of captivating cultural experiences with huge natural beauty. It is also one of the major job markets in the world for teaching English overseas. Factors like age discrimination are non-factor. People who teach professionally and receive a work visa are joined in the national care system, which is observed as one of the best in the province, if not the world.
Ecuador
The country is an affordable and charming place to live in retirement. The need for English teachers here is as strong as anywhere in South America. Select a coastal city like the bustling port of Guayaquil or a cool, colonial mountain town such as Cuenca, which has become a hotspot for emigrants.
Cambodia
Known for the antique ruins of Angkor Wat, peaceful beaches and the stonewashed colonial charm of Phnom Penh, Cambodia is also another good choice. The demand for skilled English teachers is thriving and unlike in countless other Asia countries, age is not a confining factor as well.
Panama
Panama is a country with a strong set-up, including high-quality as well as affordable healthcare in the capital, Panama City. The government certainly welcomes retirees in Panama, offering pensionados (retirees with a lifetime pension) breaks on conveniences, meals at restaurants, and even flights. These factors make it one of the best countries to teach English to pensioners.
Czech Republic
The country has settled into a vital location for business, investment and tourism increasing the demand for certified English teachers. The best bet is looking in the capital city of Prague where you will find work in public, private, and/or as a private tutor too. Schools are willing to help with living arrangements additionally.
Russia
Russia is an excellent opportunity to live in a fascinating country and network with its people. Most schools want TEFL certification and will help out with your work Visa once employed. Russian students tend to be active as well as engaged in the lesson which lets for a great teaching experience.
Saudi Arabia
Saudi Arabia is in requirement of more EFL teachers, sparked by an enterprise of the government to introduce the English language to university students. Riyadh (the capital) and Jeddah are the largest cities which are both are acknowledged to be very safe and comparatively crime-free. A TEFL certificate is recommended and teaching experience is extremely sought after.
United Arab Emirates
The country is one of the most quickly developing countries in the Middle East. It is the perfect location for teachers looking for a worthwhile experience. Teaching English here will submerge you in a combination of traditional Arabic culture united with modern Dubai, with its space-age feel.
Germany
TEFL teachers in Germany are characteristically teaching adults and business professionals. As a consequence, it is common for employers to enthusiastically hire teachers who are 40+ years old as they tend to have more professional experience. Germany is also a popular option as it offers a front-row seat to centuries of European history.
If your dream destination doesn't happen to teach English to seniors, then teaching English online is the perfect solution for you! You will get more time to spend with family or start some new hobbies. The kind of technology that you will need to deal with majorly are - decent computer skills, a computer/laptop, stable internet connection and mic.
The Bottom Line
Be flexible and open about your destination. Carefully research visa requirements and retirement ages. Approach possible schools in advance. Remember, getting a TEFL certificate will further your professional development. It will enhance your resume.
Ready to take the next big step? All the best!
For more articles like this, do follow us!

---