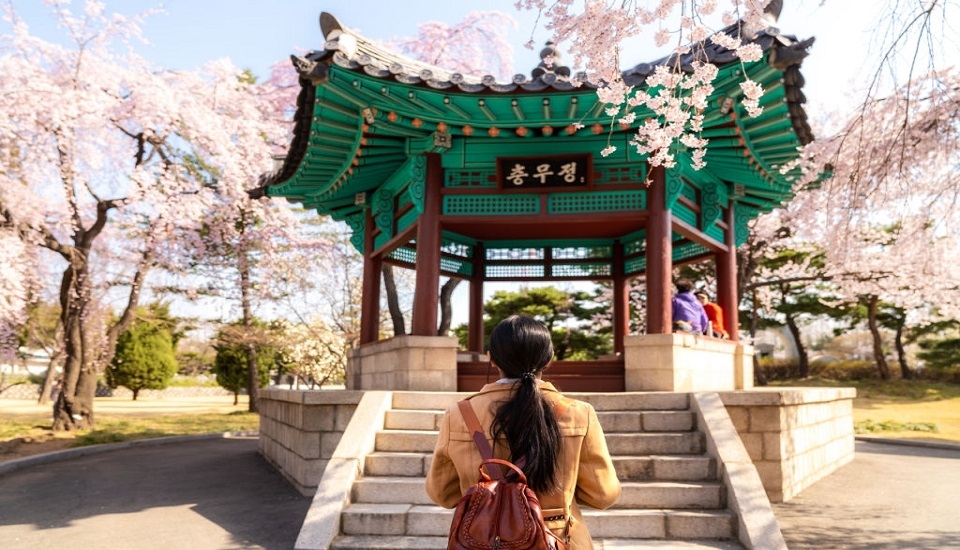 Teach English in South Korea Successfully With These Tips
10th February 2022
Did you know more than 10,000 westerners from the US, Canada, UK, Australia, South Africa and New Zealand are teaching in Korea now?
South Korea, the Land of the Morning Calm has long been one of the most popular and liked places to teach English overseas. The language is being deeply promoted as a standard for higher education, in the workforce and for job sectors as well. These all are together giving growth to a rising number of organizations teaching English in Korea.
Apart from the lucrative ESL/EFL teaching opportunities, South Korea is the home to some of the best food in the world. Be it Seoul's busy city sidewalks or neon-lit nights, South Korea offers a great career opportunity for TEFL certified people.
So, why South Korea's a great place to live and work?
The major reasons are ---
Lots of ESL/EFL jobs
Great paybacks
Western approachable
Modern facilities
Safety
Research shows South Korea is one of the safest countries in the world when it comes to violent crime rates.
What Are The Different Types of Teaching Jobs in South Korea?
In South Korea, not all teaching jobs are formed identically.
EPIK Teaching
EPIK stands for English Program in Korea and is sponsored by the Korean government. Usually, it places teachers in public schools throughout the country. The work hours are 22 hours of actual teaching and 40 hours a week. A TEFL/TESOL certification is required.
TaLK
Here, you will teach English to elementary-aged kids throughout after-school classes (15 hr/week). You have to be a currently enrolled university or college student. It is being required to teach for a minimum of 6 months.
GEPIK
GEPIK stand for the Gyeonggi-do school division's English teaching program. Just like EPIK and SMOE Korea, works with GEPIK are government agreements. Teachers work at one base school in Seoul's "satellite" cities. A TEFL/TESOL certification is required.
SMOE
SMOE stands for Seoul Metropolitan Office of Education. It's basically a teaching program that is highly sought-after as jobs are situated in the lively capital city. The program aims to have a native English speaker in every public school. A TESOL or TEFL or English teaching certificate is needed.
Other Common ESL Jobs in Korea
Well, apart from the above-mentioned ones, there are numerous ESL/EFL job opportunities in the ESL market. Besides, teaching English in South Korea also consist of educating learners at various private language schools, teaching classes at universities, corporate in-house language programs and tutoring business people as well as adults one-on-one.
Many full-time instructors also teach part-time but private education is illegal in Korea.
How to find and land jobs?

Usually, recruiters control most of the market!
Requirements to Teach in South Korea
Well, the easiest answer to this question would be – it depends on a few factors. Here are the basic requirements to teach in South Korea ---
Bachelor's Degree
A clear criminal record check
Pass a health and drug test
Near-native English proficiency
A TEFL or TESOL certification
A Master's degree in a related field will be an added bonus
Passport photos
Your original passport
Copy of your employment contract, which will be provided by the school or recruiter
Nevertheless, the cost of living is somewhat higher than South Korea's Asian equals like China or Vietnam. Also, if you live in a bigger city, the cost can get a bit more luxurious too. Seoul, Bucheon and Busan offer some of the most popular locations for English teachers in South Korea.
However, before just applying, try to understand the difference between a private school (Hagwon) or a public school can be your choice. Hagwons generally don't offer as many holidays off. Hence, before making your decision, it is very important to recognize the pros and cons of both private and public Korean schools.
The best times to find English teaching jobs in South Korea are in February, August, May and November.
The Bottom Line
Education is a MASSIVE deal in South Korea. Also, speaking Korean isn't necessary for job purposes but very limited knowledge of Hangul (Korean language) is certainly helpful. For newbies, having a TEFL certification (120 hours minimum) is a basic requirement for all public-school position requirements.
Share away!
---