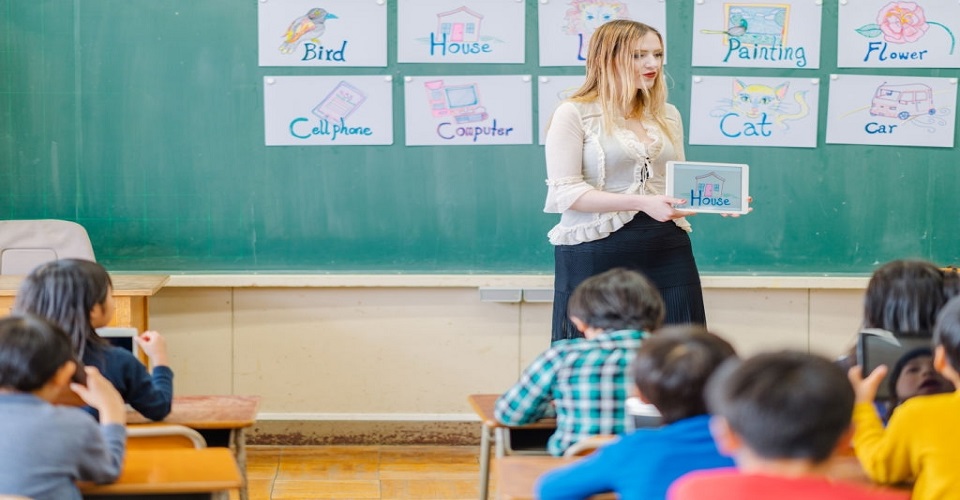 Teaching English As A Foreign Language in Japan Without a Degree
28th May 2021
Japan has always been one of the most preferred destinations for teaching English as a foreign language among the TEFLers. The country is also one of the most popular destinations for people looking to teach English abroad with internationally accredited TEFL courses. Japan is a perfect blend of being massively different, starting from next-age technologies to the bright lights of Tokyo to the temples of Kyoto, etc. Moreover, the country is politically constant and safe.
However, Japan has strict visa requirements like many other Asian countries. We will discuss everything that you need to know about teaching English in Japan, keep on reading the post! Also, there are a few possibilities to teach English in Japan if you don't have a degree, so let's have a look at them!
You Will Need A Work Visa
Indeed, you're going to need a work visa. Generally, there are two types of visas popular in Japan –
The instructor visas
The specialist in humanities visas
Fundamentally, these 2 visas have the same purpose apart from allowing you to work in different organizations. There is also something known as a Working Holiday Visa, this one lets you stay and work in Japan anywhere from 6 to 18 months. However, please note, if you are a US citizen, this isn't an option for you. But then again, if you get married to a Japanese national then you'll get the right to work in the country on a spousal visa.
Things You Will Need To Apply For a Japanese Working Holiday Visa -
Legal passport from a partner country
The visa application form
A passport-sized photograph
Updated CV or resume
The schedule for your time in Japan
Written reason for applying for the Working Holiday Visa
If you are aged between 18 and 30, you are in good health and haven't earlier been issued a working holiday visa then you can apply for a Working Holiday Visa in Japan. In order to get your hands on a visa, you will first need to be employed.
A Degree Is Required
To teach English as a foreign language in Japan, most educators will need a Bachelor's degree. If you don't have a degree, you'll lose out on most career prospects and will limit your openings. However, the degree can be of anything, it doesn't have to be a degree in teaching. Also, internationally accredited TEFL courses, as well as your degree certificates, are being preferred by the recruiters. The competition is extreme, so if you go to Japan with both a TEFL certification and a degree, it will be an added advantage for you.

Are you interested in teaching abroad but afraid of the scams? Here are few things to keep in mind to avoid such scams!
Various Types Of Jobs in Japan
Private Language Academies/Schools/Organizations
Numerous professional ESL/EFL teaching positions include comparatively long hours, and some will need you to work evenings as well as weekends. Organizations like AEON and ECC, etc. are continuously looking for specialized ESL/EFL teaching staff. You will require a bachelor's degree to be considered and the hiring datebook fluctuates by company.
JET Programme
The Japanese government has been running this programme since the late '80s. Japan Exchange and Teaching (JET) Programme generally offers new university graduates to take part in a proficient global exchange position throughout Japan. The programme offers two main positions:
Assistant Language Teachers (ALTs) work in public K-12 schools
Coordinators for International Relations (CIRs) work in local government offices
ALTs usually teach English with a Japanese homeroom teacher by helping in preparing various lesson plans, important classroom activities and games, encouraging students to study English and so on. On the other hand, CIRs basically work with localization / translation, support with international exchange programs, and community event organization.
JETs functions all over the country, you will at first have to apply through your local Japanese embassy/deputation in your home country to be accepted into JET. Moreover, there's no perimeter to how frequently JETs can visit their homes. For the Assistant Language Teacher (ALT) spot, no Japanese language aptitude is essential to apply and be recognized. Well, for the Coordinator for International Relations (CIR) position, candidates are expected to have assured written and spoken Japanese.
There is no age boundary to apply for the JET Program. Also, JET starts a new round of applications every fall from September to November, so be alert. Please note, if you at first apply for the ALT position, there is no choice to be considered as a CIR applicant.
There is some demand for volunteer English teachers in Japan as well in some of the bigger cities like Tokyo and Osaka. You can also think about teaching English to Japanese students online. There are international schools and language academies also where you will get the opportunities of teaching the English language.
A TEFL Degree = Better Job Opportunities
A TEFL or Teaching English as a Foreign Language certificate will unquestionably increase your probabilities of getting an English teaching job in Japan. Actually, several of the trustworthy and higher-paying places will want a TEFL certificate. TEFL will definitely help to strengthen your job application.
Our Final Word Of Assistance
Japanese people authoritatively retire at 60 years of age. Being able to speak Japanese will actually support you in your stay. The country is the land of the rising sun and as the country has a very low rate of crimes, an original, national level criminal record check is necessary. With internationally accredited TEFL courses, you will be able to experience the beautiful country and its culture during your stay.
---