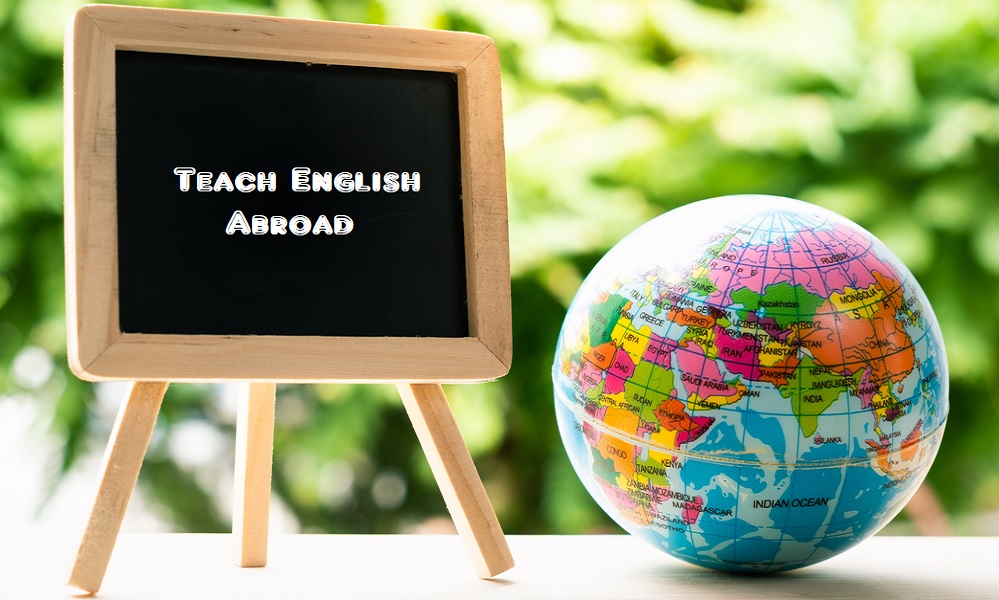 How to Teach English in Different Regions of the World?
21st June 2021
The requirements to teach English overseas differ region-by-region and country-by-country. However, if you're wondering, what do I need to teach English abroad then we have accumulated all the necessary details about it. Asia, Europe, Central and South America, Middle East…we have covered every region of the globe.
Teaching English abroad is a great adventure and you will need a step-by-step instruction guide on how to teach English in a foreign country. This will help you in grabbing a descent ESL job successfully. With the rising demand for this career, English teaching jobs overseas are enormous in numbers. Moreover, due to the current pandemic situation, teaching English online is also a great career choice at present. Nevertheless, many places in the world are re-opening everything with time.

How to Teach English in Asia?
When we talk about the list of destinations for teaching English abroad, Asia is one of the topmost TEFL destinations around the world. Most ESL teachers opt for this region to start their ESL career successfully. Northeast Asian places, such as Taiwan, South Korea, and Japan, have always been popular options amongst ESL teachers. On the other hand, in Southeast Asia, the economically booming countries like Thailand, Vietnam, and Indonesia are also providing a huge potential for a successful teach English abroad career.
Please note the salaries tend to depend upon the working conditions, your credentials and experience along with the living standard of that specific destination. Asia is by far the largest market on the globe for ESL teachers. The region also offers some of the most lucrative ESL opportunities with its ethnic history, deep-rooted values, and gorgeous natural beauty. However, with so many Asian countries to pick from, for ESL teachers it can be tough to know where to start. Which countries are the best?
Let's go through the most popular Asian destinations for English teaching ---
Japan is an implausible destination to live and work. With sympathetic people, clean streets, less crime rates, stunning nature, and historic temples, numerous people decide to teach overseas in Japan.

ESL jobs in Vietnam seem to be much more flexible than in East Asia. Also, you will save a big amount of money due to the low cost of living. With delicious food as well as strong Vietnamese coffee, along with inexpensive apartments, low-priced motorbikes for sale, you will have an epic adventure.

South Korea has been a popular teach abroad destination for quite a long time. The country has wonderful food with exciting nightlife, far-fetched shopping streets, spectacular temples, and an extensive rail network.

There are abundant teaching English abroad programs in India and there are end numbers of programs and job opportunities to teach abroad in India. India is home to some great volunteer teaching programs.

With its enjoyable food, tropical weather, and incredible lack of crime, Singapore also provides a good number of job opportunities. The majority of positions in Singapore are at International Schools.

Teach English abroad market in China is thriving, and the demand for international teachers is great. Also, there are enough places for you to travel throughout all of the public holidays.

Taiwan is not as popular as it deserves to be. Several ESL teachers come to Taiwan and never leave. Moreover, the competition for the best ESL jobs is severe. With its cheap cost of living, great job assistances, ease of transportation, caring people, and beautiful national parks, Taiwan is an incredible place to teach overseas.

Cambodia absolutely shouldn't be ignored. Also, there is no authorized requirement in Cambodia for foreign English teachers. If you're interested in volunteer teaching as well, there are some of the positions available.

Numerous ESL teachers decide to teach overseas in Japan through the JET (Japan Exchange & Teaching) program. The program basically offers two main spots:
Assistant Language Teachers (ALTs) work in public K-12 schools and team-teach English with a Japanese homeroom teacher.

Coordinators for International Relations (CIRs) work in local government offices.


Let's take a close look at the salary slabs of TEFL teachers!
In South Korea, most people usually find ESL jobs at public school through programs like EPIK and GEPIK. English Program in Korea or EPIKis associated with the Korean Ministry of Education and is functioned by the National Institute for International Education (NIIED).
On the other hand, Gyeonggi English Program in Korea or GEPIKprogram is sponsored by the Gyeonggi Provincial Office of Education. It functions on an individual school employing basis, which means you know precisely where you're going before you reach.
Requirements to teach English in Asia
In most Asian countries, the minutest requirement is a TEFL/TESOL certification and a bachelor's degree. Of course, prior experience will be an add on. Furthermore, depending on your job type, you will either require a temporary or permanent visa. For interim work, a temporary visa will last up to 6 months whereas permanent visas last up to a year.
You will find jobs in both public and private schools, language schools/academies, various international schools, private tutoring and volunteer teaching. However, teaching English online is also another option for you.
How to Teach English in Europe?
We all know Europe is the picture-perfect combination of ancient and new-fangled. Usually, teachers receive a salary for their exertions in Europe. There are three important stages to safeguarding ESL teaching jobs in Europe –
Find a position

Go through the pre-departure red tape

Settle down into the logistics in-country

Let us see some of the popular destinations to teach English in Europe---
Spain is undeniable a very widespread destination within the ESL community. The requirement for a skilled ESL teacher is always ON and you will meet learners of all ages, starting from young children to working adults.

Italy's ESL job market has become very viable and grey in recent years. Not to mention striking the astonishing sights of the Venice canals, Rome's Colosseum, and Trevi fountain.

Czech Republic is home to numerous foreign ESL teachers and the tranquil greenery with the old town-feel of the country makes the country popular. You will find opportunities in public and private schools and language schools as well.

Europe's one of the most prosperous nation is Germany. The country offers English instructors high excellence of life with various jobs available in a range of situations, from large businesses to small private language schools.

Several learners aim to learn Business English in France. Thus, there are many language schools and programs that look for accomplished ESL educators. Wages in France, for ESL teachers, are a bit advanced than in other European countries too.

Portugal is one of the best places to teach English in Europe. The strain of a fado singer, colourful backstreets of Lisbon on tram number 28, munch delicious pastéis de nata all of these things attracts a huge number of ESL educators throughout the year.

With low crime rates, spectacular scenery, Mozart and Beethoven together make Austria a great place to teach English in Europe. For its multiculturalism, Austria is a very dynamic place for overseas instructors.

Poland is developing and has an expanding market for global English educators, so finding paid ESL teaching jobs isn't too complicated. You will discover the rich history, scenic landscapes, and fascinatingly welcoming culture of Poland.

Home to a famous Goulash festival, Hungary possess stunning architecture. The country offers a relaxed setting in which to follow a paid ESL teaching career in Europe.

From the wonderful tzatziki, pita bread, souvlaki, and ouzo to the beautiful climate and stunning scenery, Greece is also the right place for a paid English teaching job in Europe.

Requirements to teach English in Europe
The minimum requirements for ESL teachers in Europe are a TEFL/TESOL certification, bachelor's degree, and native English proficiency. For non-EU citizens, the easiest way to secure a work visa is to find work while in Europe. If you get a job through a program then they will become your visa sponsor preceding your entrance in Europe.
Living in Europe is quite expensive, we suggest finding housing exterior of the city center if you wish to save money. You can try finding a job in smaller towns across the province. Additionally, you will find jobs in different public schools, international institutes, private tutoring and so on. Teaching English online is also another prospect for people like you at present.

Let's take a look at the actual scenario and statistics!
How To Teach English in Central and South America?
Tropical Central America is a major destination for ESL teachers. The region has experienced a boom in the holiday business. ESL instructors can acquire a new language, experience the enchantments of South American cuisine, and travel around the continent while earning a competitive wage.
Job opportunities are available in different public schools, at the elementary, middle, or high school level, or teach in private language schools, etc. Let us see some of the popular destinations to teach English in Central and South America ---
Professional and apprentice educators will find ESL jobs in Costa Rica. Numerous teachers gather in this small country because of its beautiful scenery. Also, the cost of living is fairly inexpensive.

Argentina has a high demand for English language education. You may get occupations in language institutes, private schools, and public schools across the country. The majority of jobs are in the capital of Buenos Aires.

In several of Guatemala's cities and towns, kids and adults are targeting to advance fluency in English. The cost of living in Guatemala is quite low as well.

Honduras is a less-popular tourist destination but with a profusion of natural wonders to discover, the country is also known for its cultural and historical curiosities. You can find employment in private language schools or tutoring as well.

Another popular ESL destination in this region is Belize. As public education is directed in the English language, it is a brilliant choice for educators involved in developing their assistances at a more cutting-edge level.

Bolivia has plenty of prospects to stimulate ESL instructors looking for a flourishing career. The country is as miscellaneous as it is gorgeous with over 30 official languages. The contemporary economic growth has also fetched the requirement for English-language instruction.

To experience the beautiful South American culture, Brazil is another great place. With a multi-ethnic populace, modern cities, and over nine thousand kilometres of seashores, Brazil is an exclusive way to explore teaching English abroad career.

With its northern desert provinces, trivial Andes villages, or charming Patagonian south, Chile is a cultural experience like no other. English instructors can enjoy this geographically miscellaneous nation very much.

Teaching English in Colombia lets accomplished ESL educators experience colourful South American life while teaching at first-rate institutes.

Ecuador is also a perfect choice for teaching in South America. Jobs are available in private schools, language institutes, universities, and public schools.

Apart from these countries, Guyana, El Salvador, Nicaragua, Panama, Paraguay, Peru, Suriname, Uruguay, Venezuela are also providing several ESL opportunities. Volunteers are also in high demand in the Central and South American regions.
Requirements to teach English in Central and South America
The average cost of living in Central America is comparably lesser than in North or South America. Please keep in mind that your wage will reflect your credentials. A TEFL/TESOL certificate is an add-on, along with a bachelor's degree. Also, having some experience teaching or working with children with fluency in English is beneficial.
In Central America, it is a little bit tough for outsiders to gain a work visa without the help of your employer. Educators who plan to stay longer than 90 days, and less than 1 year, may need to travel to neighbouring countries and re-enter the country with a new visa.
How To Teach English in the Middle East?
The Middle East is home to some of the primo-genital civilizations in the world. Accomplished ESL teachers in the Middle East usually receive lucrative salaries. The Middle East have job prospects that range from teaching English in Dubai to Abu Dhabi, Saudi Arabia, Oman, or Egypt.
Let us see some of the popular destinations to teach English in the Middle East---
With a population of just over 4 million people, Kuwaitoffers good ESL teaching opportunities. Kuwaitis are enthusiastic to learn English to support the international economy. Also, like several of the countries in the Middle East, you won't pay income tax on salary earned and many teaching jobs include free housing.

Bahrain is also fairly affordable for ESL teachers. The country boasts of a flourishing tourism industry that needs English speakers to accommodate foreign tourists and help in businesses as well to drive their economy.

Dubai is a spendthrift destination that provides a rewarding career in teaching English. Private international schools are always looking for ESL teachers in Dubai.

Turkey is considered the crossroads between Europe and the Middle East. With its astonishing art and architecture, rich history and culture, the former church and mosque of Hagia Sophia, ESL teachers can easily find jobs in Turkey.

With time, Saudi Arabia is rapidly becoming the Middle East's topmost destination for overseas educators. Numerous schools offer great assistances and perks with competitive salaries.

From the Nile to the iconic Sphinx and Pyramids, Egypt delivers good opportunities in teaching the English arena within International Baccalaureate schools and private international schools in Alexandria and Cairo.

The United Arab Emirates is becoming popular for its wealth and perception of luxury. The country is actively recruiting ESL trainers in all types of schools and universities. It is also a more progressive Arab nations with speedy modernization.

Qatar boasts economic growth along with its historical landmarks. Here, not only English, proficient teachers of all subjects are being required. Qatar is ethnically miscellaneous, with transplants coming from neighbouring Europe and South Asia, and beyond.

Jordan, Iraq, Lebanon, Oman, Yemen are also delivering some great teach English in the Middle East opportunities. Accomplished ESL teachers may find opportunities in Language Schools/Academies, Universities/Colleges, International Schools and Public Schools. Teaching English online is also one more option for ESL educators.

Get ready to prepare yourself as an English teacher abroad.
Requirements to teach English in the Middle East
Salaries in the Middle East are some of the highest for ESL teachers which are also tax-free. Moreover, you will also be able to save a big portion of your salary, as housing is frequentlyencompassed in teaching contracts.
The minimum requirements differ based on the country you are teaching in.TEFL certification, native English proficiency with a bachelor's degree are the minimum requirements. Nevertheless, some proprietors may also need a master's degree or at least two years of prior teaching experience.
Most companies generally sponsor their teachers to teach overseas. Once you have secured a teaching job, getting a work visa or residence permit will not be an issue. Please keep in mind that the whole visa procedure may take between 1-3 months.
Conclusion
Indeed, if you don't want to go overseas, there are also loads of breaks to teaching English online with your bachelor's degree and ESL teaching certificate. Along with credentials, you'll also need to possess an understanding of your learners' challenges and strengths depending on their various cultural backgrounds, age and education levels. Teaching English overseas is a unique adventure, thus, prepare yourself well before entering this field.
---