5 Hands-On Ways To Fund Your TEFL Travel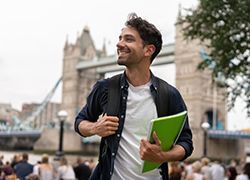 Are you looking for a TEFL job abroad?

If you are an Indian looking for TEFL jobs outside India, let me tell you there is no dearth of TEFL jobs abroad for Indians.

If you wish to teach English abroad, you need to earn a TEFL certificate. Although it is not mandatory to have an Accredited TEFL certification, it is highly recommended to get one; it simply gives you an edge over others while searching for jobs in the ESL job market.

However, the cost of a TEFL certification cost should not be the only deciding factor for teaching abroad. Even though the TEFL certification cost is quite high, it is worth the money as a TEFL certificate will earn you get a teaching job abroad in no time. A TEFL certificate can be a ticket to travel around the world!

Now a question that might arise in your mind is how can you fund your TEFL travel?

To get ideas or tips about ways to fund your travel, keep reading!
How to pay for your TEFL travel?
Here are few ways to save money for your TEFL travel!

Save money. Start saving any kind of extra money that you get. You can even look between the couches or fish out coins in the bottom of a fountain. Try to save each day or each week of the month. Savings is important and will help you recollect the money you have spent to get TEFL certified. It will surely be a task but the result you get is worth every hard work and discipline.
● Kick habits!
Apart from savings, learn to skip that extra coffee. Think twice before buying that extra "venti double whip mocha?" As it will not only make a hole in your pocket but also snatch away the amount you could save to pursue your TEFL course. The price of that coffee could make you save that extra bucks and get you a TEFL certificate! It is also no doubt a better choice for your health, and ahead life as a teacher abroad.
●Try to get a job
Nothing in life comes for free. And for that reason, every one of us needs to work. You can serve coffee, scrub toilets or even babysit. Whatever type of work it might be, it will surely help you to add that extra penny to your TEFL fund even before you know it. If you can get into a job that will pay you even $10 an hour for 10 hours a week, it will earn you an extra $400 per month and you will be able to save $2,000 in just four to five months!
●Spend according to your means
Try to stop making unnecessary expenses. Make a checklist of what you need and decide whether you need it. For example, cancel that gym membership if you have stopped going, cut off your daily expenses like your phone plan or eating out plans. Even if you eat out, you can skip the appetizers and jump to the main course. Spend according to your means and you will be able to save more for your TEFL certification cost.
●Apply for TEFL scholarships
Earning a scholarship is another ideal way to cut down your TEFL qualification cost and is better than accessing free money. Earn a scholarship to earn a TEFL degree! It's never a wise decision to use free money if you can make it happen. If you can earn that Premier TEFL scholarship, you can certainly save a lot.

So, are you willing to take this path for pursuing your TEFL dream? If you are determined enough to do that, you will surely get its results. So start saving from now and earn that accredited TEFL Certification to pursue your dream of teaching abroad!