5 Secret Tips for Saving Money While Teaching English Overseas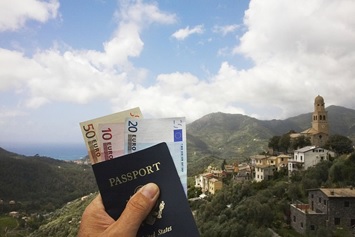 Needless to say, the salary you earn while teaching English in a foreign country, will generally depend on location, your credentials, as well as experience. Of course, the more experience and credentials you will have, the easier it will become to earn higher-paying ESL/EFL jobs! However, for most of us, financial apprehensions are a certainty and certainly, we want to save money to make the most of our lives, isn't it?

Another thing that you must consider is, apart from the salary, a few other perks like flight reimbursements, housing remunerations, health care, free lunches, etc. are also very important. These will also allow you to save more of your teach English abroad salary.
Tips for Saving Money While Teaching English Abroad
Following are some of the helpful and proven ways to save most of the money while teaching English in a foreign country.
1. Live and Shop Like a Local
Well, the cost of living can be quite lesser compared to the U.S., Canada, or the U.K in several countries around the world. Asian countries are popular to make and save great money. Additionally, you will save quite more money if you learn how to take public transportation, or you get a bike, shop at local markets, and also if you avoid costly restaurants, bars, and nightclubs.
2. Consider Private Students
In most countries, there is an opportunity to top up your salary by taking on private students in your free time. This has been a common practice for parents as well to fund additional language tuition in many countries. Moreover, there is also a good demand for private tuition in numerous European countries which delivers a great chance to earn the additional amount to save.
3. Get A Roommate
Well, if your employer doesn't offer free housing, look to get an apartment with a roommate to share expenses and lower living expenditures. Usually, in most countries, finding other English teachers or local citizens looking to share an apartment is essentially quite easy.
4. Teach English Online
This is something you can do at home too. The online TEFL industry is constantly increasing, so there's lots of work existing and there can be high returns for certified TEFL teachers who know how to market themselves. If you're looking to save some added cash alongside your existing job, online English teaching is a flexible option that you can consider.
5. Expand Your Horizons
If you've ever thought about teaching English in Europe only, but you need to make and save more money, then you can broaden your horizons and consider going to Asia as well where you can make and save great money. Asian countries like China, Vietnam, South Korea, Taiwan, Japan, etc. All offer a great global experience.
Questions to Ask Yourself
Ask yourself these important questions when you are exploring ESL teaching destinations ---
• Are accommodations involved?
• Is airfare included?
• How much will I make?
• Is income tax low?
• What is the cost of living?
Also, it's important to save some money before going overseas. Try to resist shopping. If possible, cook your own. Many people living in a foreign country, enjoy documenting their experiences by writing, blogging, and taking photographs. These can also be a great way to make a little bit extra.
The Bottom Line
Certainly, at the end of the day, it's up to you and how you want to spend your time abroad. With an online Diploma in TESOL/TEFL program, you will be able to earn more as you will have the credential to teach English online as well. From submerging yourself in a new culture to gaining valued professional knowledge, teaching English abroad allows you to grow your career immensely.