Can You Make Teaching English A Long-Term Career For Yourself?
Long ago, teaching English in a foreign country wasn't a thing at all. Anyone who spoke native English could pick up a job of teaching English somewhere in the world. During that time, spoken English was given more importance and was considered an important factor for teaching English. Nevertheless, time has changed and now speaking fluent English is not sufficient for getting recruited as an English teacher. You can find even the unknown places asking for minimum qualifications and preferring those who have some learned skills from English teaching courses.

Leave alone schools that are looking for certain qualifications, even the immigration department in the country would require you to be certified and also ensure that you are working for a position that one of their nationals is unable to fulfil. Just knowing English will not help.

Now coming to the most important question that might be lurking over one's mind: who wants to take teaching English as a serious profession?
Can teaching English abroad be a long-term career?
Yes! It definitely can be! First of all, when you are stepping out of your own country, numerous ESL opportunities are waiting for you globally. Then, why should you be stuck in a small local pond when there's a huge ocean out there? Some TEFL jobs can be quite lucrative if you have the required qualifications and experience.

Teaching English abroad has never been considered "a real job". There are many sections of people who still believe that teaching English abroad is an option for those students who want to pay off their huge amount of student loans quickly or those who are looking to explore "exotic" destinations before settling down.

Although there is some truth in it, there are also many people out there who have developed bright TEFL careers for themselves in foreign countries. Most of these people who were successful in building their TEFL career had invested heavily in teaching English as a career, by pursuing solid TEFL certifications, and even postgraduate degrees in the field.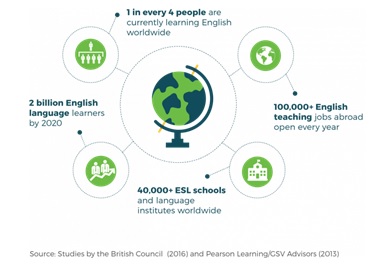 The benefits of teaching English abroad as a career
Teaching English as a career in the long term can provide you with several unique opportunities you may have never thought about. For instance, after spending a considerable amount of time in the classroom, you can look out for jobs in curriculum development in your favorite destination. You could also choose to be an educational consultant, guide newbie teachers, write books and other ESL materials, or even have your ESL school! Never limit yourself to just one job in the field.

Since by now, you might have been convinced that TEFL can be a long term career option, let us look at some of its perks:
■ Salary- If you want to take home a handsome salary, make a beeline for the Middle East, where you don't even have to pay any taxes. If you have some solid classroom experience, a bachelor's degree in the subject, and a valid teacher's license from your home country, you will get worldwide recognition.
■ Housing- One of the biggest problems of teaching and living abroad is finding out accommodation. You can also try for free and comfortable accommodation. Even if you have to pay some amount of rent, you may still be able to manage subsidized accommodation at a much less price than locals.
■ Low cost of living- Though the ESL salary range in Southeast Asia and Latin America is much less than those in the Middle East, these countries have a low cost of living. You won't have to spend a lot to live comfortably and sustain yourself every day.
■ The opportunity to travel- Even if your chosen destination gets mundane after a while to live in, you can make it a base to explore the rest of the country you're based in. With the amount of money, you can earn from some ESL jobs, you can easily roam about in other parts of the country or even cross borders or further afield.
■ The chance to make a real difference- Another uncommon benefit of teaching English abroad is the opportunity to make a difference. As an ESL teacher, you can also directly influence the lives of the students you teach in your classroom every day. You can share your local culture, your experience and improve their global understanding. You also help them learn a language that has major currency to make their lives better, particularly in the Global South.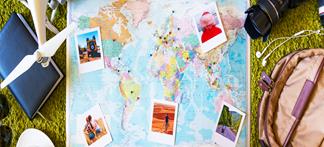 After all's been said and done, teaching English abroad as a career is going to make you reach places if you make the right choices and tick the right boxes. In this process, don't make the mistake of thinking it will always be rainbows and unicorns. There will be hassles and challenges that you might have to face. Just hang in there, look further, and learn how to tackle these obstacles.

So, what are you waiting for? If you want to reach those heights in teaching English, enroll yourself in one of many TEFL courses available everywhere and grab the quickest opportunity to make your TEFL career! In the long term, you will bear the fruit of choosing to stay, especially when you see your career graph growing and reaching several unimaginable heights.