How To Scan For Authentic TEFL Course?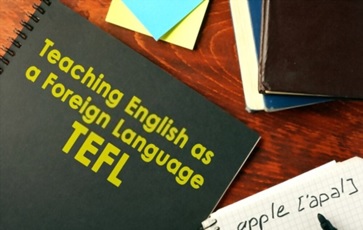 Now that the ESL teaching industry is trending on a global platform, there are several TEFL Courses providers many of which may seem to be scams too. it is obvious that some of the TEFL providers out there are not legit. Well, this could lead to many TEFL enthusiasts who are interested in being a bit worried. TEFL is comparatively a new emerging industry hence, for lack of regulation anyone who wants to can create and sell a TEFL course is doing so.
As this is more of a professional course, it is imperative to do a course that is acceptable and reputable. And therefore TEFLers need to do thorough research as much as possible. It may require you to spend some time nevertheless, it will be worthwhile at the end of the day when you can find the TEFL course that is right for you. And of course, there are some basic strategies you can apply to scan out a program that is authentic, reliable, and benefits your career in TEFL.
Here are the top 3 benchmarks you can scan for to identify the right TEFL course for you –
Accreditation
Accreditation is the most vital part of professional courses. This is perhaps the first thing your prospective recruiter will check when recruiting, accreditation from authentic bodies is the only way to make sure that your certification can be trusted. When a TEFL certificate carries accreditation it signifies that the program you have gone through has external quality control and thus the undergone course supports your proficiency.

Though there is no over-arching accrediting body for TEFL, the quality of accreditations does vary. Hence you can look for accreditations from government or government-affiliated bodies. Bear in mind there are lots of reputable bodies that accredit TEFL courses, ensure that the course provider has at least one accreditor which fits these criteria.
Course duration is too short
Generally, most employers look for a certification that has covered 120-hour TEFL course duration. Anything less than that is simply to be avoided. Another thing to keep in mind is that the duration for completion of these 120 hours may vary in different course providers; your job is to look for is a curriculum that consists of 120 hours. Especially when it is online TEFL courses and the learning mode is self-paced, the variation in months is completely fine. However, if a 120-hour program is claimed can be completed within two to three days then that's not a 120-hour course.
Lack of reviews
Reputation is built over time. Reviews are a major way you can clearly see where the TEFL course provider stands when it comes to quality of service. Especially when an educational institution well established and it is recognized internationally, you will not be having any problem finding reviews about them online. However, reviews can be manipulated also, which is common in the TEFL industry. Just look for reviews on websites that carry some sort of verification process.
Few more tips on how to choose a TEFL provider –
• Website – scan for a professional website, whether or not it looks outdated and has not been well maintained or even poorly designed, all of these are usually a red flag.
• Customer service – Authentic TEFL course provider will have their support service right on point. See if they are easily reachable or not via email, live chat, phone, and even social media.
• Website has accreditations – when a TEFL provider claims to be accredited, it is obvious that they have will have the information on their websites.
• Course design – look for how they assess trainees' progress. It is usually through the assignment and some even may have exam at the end of the course.
• Tutor and training support – if you are going for an online TEFL course, you will have a tutor, even in self-paced learning.
Your Takeaway
Fining a professional program needs you to invest time and money. Of course, you need to ensure it is worthwhile. When you are spending your time and energy in making sure you are putting it towards quality service. If you have planned for teaching English as a foreign language, investing in quality TEFL Courses certifications will pay off not only to enhance your proficiency you will surely get opportunities that are satisfactory.