Steps To Apply For TEFL Jobs Accurately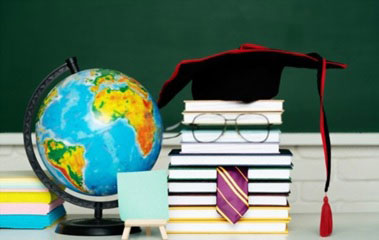 Just like an education system, which never ceases to perform, so is a teaching career. Even though pandemic has given a massive blow to all the sectors that fetch economy yet the job market as an English teacher i.e., TEFL jobs are still relevant. It is not always necessary to have prior teaching experience and therefore, freshers can also apply for teaching English as a foreign language abroad.
There are plenty of opportunities for teaching jobs abroad for Indian teachers irrespective of being non-native English speakers. To crack a full-time or contractual TEFL job abroad, one must complete TEFL courses. A TEFL-certified teacher should have a good command of the English language and TEFL training provides the necessary guidance to become an accomplished English teacher.

Well, if you've got a plan of moving outside India and starting a career abroad as an English teacher, fasten your seatbelts because the next information will be of immense help.
There are 6 major steps that you have to keep in mind regarding the TEFL application process -
1. Start with creating a profile as a teacher
2. Hunt for the job that fits your qualification and interest
3. Without any further delay, start applying
4. Buckle up and start preparing for the interview
5. Check all your documents and make them ready
6. Book the flight ticket
There are international schools, public schools, private schools, and language schools across the globe that hire TEFL teachers to teach English to speakers of other languages. Countries like the Middle East, Asia, Europe, and Latin America hire TEFL teachers to a great extent. The salary package is different in different locations and mostly depends upon the qualifications of the teachers, their teaching practices, and the living cost of that country.
Let's now focus on how the application process.

TEACHER PROFILE:
Creating a teaching profile is a mandatory factor and one can find multiple websites over the internet where aspirants and professionals can set up their profiles easily. If you have found out about such a website, the next step will be to create your profile. Make sure that the profile has to be professional and alluring as well.

Provide your contact details, a photograph in formal or semi-formal attire, and all your achievements. It is not advisable to use more than 2 phone numbers and an official e-mail id must be provided where recruiters can contact you easily. Mention your skills in a very subtle and crisp manner so that recruiters do not feel like they're reading an essay.
JOB HUNTING:
You have to invest a lot of time in researching for the right job that fits your qualification. To be very honest, if you are a fresher and have done TEFL certification programs, your initial salary package will not be that high. However, schools in Latin America, particularly in places like Bolivia, Chile, etc. hire candidates having no prior experience and the pay scale is sufficient enough to sustain there comfortably. Also, the cost of living in the mentioned countries is not that posh and hence, teachers spend their lives peacefully and without any trouble.

In case you're having a teaching background, besides Latin America, you can opt for schools in the Middle East, Europe, and Asia. UAE, Egypt, and Dubai pay exclusively to TEFL teachers and also provide extra allowances for flight fares and accommodations. Similarly, Asian countries like Singapore, China, South Korea also provide attractive perks to English teachers.

France, Spain, Russia, etc., are the European countries where one can get an ample amount of opportunities as a TEFL teacher. Countries like Thailand, Vietnam, Turkey, Hungary, Greece, etc., recruit TEFL qualified teachers where you have to prove your efficiency if you do not have teaching experience.
START APPLYING:
There is no limitation to the number of jobs you want to apply for. Be careful regarding the deadlines of the application and learn the rules and regulations of the particular country you're planning to travel to. You must be aware of the initial expenditure you have to bear before your receive the 1st cheque.

You must also be aware of the crime rate/s of that particular country you'll move to. It will be beneficial for you if you can learn the language of the country as it will be easier for you to communicate a lot to a great extent.
PREPARE FOR THE INTERVIEW:
Be ready to ask for two primary questions:
1. "Why do you want to work at our school?"
2. "What would we see if we were to walk into your classroom?"
Never lose your calm and be confident while answering such questions. Keep in mind that employers will notice your communication skills, your way of dealing with questions, and how much knowledge you have regarding the school. Therefore, do your research before you attend the interview session.
GET YOUR DOCUMENTS READY:
To avail of the visa, you must have all your documents authentic and ready. Learn what kind of visa is applicable, though your employers are likely to arrange a visa for you. Some countries provide visas on arrival and in some cases, you have to go for a border-hopping system.

It is important to have a clean criminal background to be eligible to hold visas in many countries. There are several schools, especially the Middle Eastern ones, that require an HIV-negative test before entering that country. Your academic credentials, working certificates, medical certificates, etc., are required and must be ready to be produced when asked.
TICKET TIME:
So, congratulations and wish you good luck as at this point you've cracked a TEFL job!

Now it's time to pack your bag and book the flight ticket. If your employer provides you an allowance for flight fare, carry the invoice safely. Check everything before booking the flight and reach your destination at least 2 days before the day you join the school.

Hopefully, this article will provide you with the necessary guidance regarding global job scopes once TEFL certification is done. Traveling to other countries is quite wonderful because there are plenty of opportunities for Indian teachers and you can explore beautiful cities as well.