TEFL Teachers Working As Summer School Director Of Studies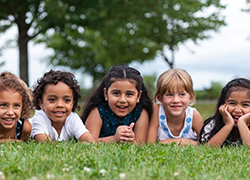 Working in the ESL field and now want to explore what else is out there!

If you are someone who has earned a TEFL/TESOL certification online and devoted some good years as an ESL teacher, however, craving for a change, you can revive and redefine what you want for yourself in a place like a summer camp. Changing the path as Director of Studies can give you the space to clear your head and gain some new experience.

Summer schools are seasonal and very popular in many countries. For most students it is almost like a tradition to join a summer camp. These schools are not just for fun, they are very much a niche for learning and exploring different genres of academic topics.
Why Choose to Become a Summer School Director of Studies!
EFL teaching is a popular synonym for Teach & Travel where a TEFL certified teacher has the option to choose from a wider range of career alternatives other than just teaching. Of course, there can be abundant personal reasons to check out how the role of Director of studies in Summer school may or may not be a fit for an individual, but if you are looking for some idea, here are they –


To begin with, if you are drained out from constantly working, Summer school can help you to take a detour on your journey as an ESL teacher.
Working in seasonal school such as summer camp is a great way to take the break you have been wanting for so long, without having to worry about the money.
You can set aside the time to reflect without making any gap in your career. Dive deep to rethink if want some changes in your teaching career.
Take up that degree or any kind of professional course you have been longing to pursue.
Most importantly, score the experience and become a qualified director of studies
So, what are the Responsibilities of Summer School Director of Studies?
The duties and responsibilities of a Director of Studies are all related to academic roles – starting from managing the teachers to making various decisions on course curriculum, organizing examinations, and making sure all the academic aspects functions well.

If you are to get appointed as the director of studies at a summer school, you ought to have good managerial and organizational skills. You will be responsible for a wide range of task that majorly has to do with –
Preparing the class-list
Making time table for teachers, assigning them to classes
Setting up the project groups
Observing classes, making necessary changes, and provide feedback to the teachers
Conducting staff meetings (CPD sessions)
Mitigating issues raised by students and teachers
Coordinate with Activity Manager
Making students report and preparing certificates for students.
So to speak, both organization and authoritarian capacity are needed to be made prominent. If you have already been working in the ESL field chances are you know how to think when it comes to playing the role of multi-tasker.
Now, Let's Talk about the Salary Part!
Salary is a major deal when it comes to exploring career options. For many, this is even the deciding factor. The salary offered by a summer camp does vary for obvious reasons. The salary can be either inclusive or exclusive of the holiday pay. Depending upon the company's term, they can either provide accommodation or choose to deduct the accommodation fee from your remuneration. Make sure you check all the facts beforehand prior to making any commitments.

Despite all of that, if you look at the kind of experience you are going to embody and the number of active days, working in summer camp comes with a lot of flexibility and an opportunity to earn a good amount of money in those short period. Plus, there is also a chance to earn end of job performance bonus. All in all, what else can be a better choice to enjoy your break period!

Undoubtedly, summer camp is a place that is very busy and may take up a lot of energy to keep up with the pace, but it still has the potential to help you worry less about the money matter and certainly will let you take a break from working 365 days. Having been working as an ESL teacher should already be enough to keep you on track. TEFL/TESOL certification online is something that allows professionals to work among diverse cultures. All you need is to keep calm on busy days and have simple rules for yourself. Things are going to fall into place, just be patient and make things fun!